The Cambridge IGCSE (International General Certificate of Secondary Education) is an internationally-recognised and intellectually stimulating curriculum that is ideal for students in secondary school. Not only does this programme feature a rigorous academic standard, but it also promotes the development of critical thinking, creativity and problem-solving skills in students.
After completing two years of the IGCSE curriculum, the experience culminates with the IGCSE assessment, which takes place at the end of grade 10. The assessment includes written and oral work, as well as coursework and practical assessment. The grading scale consists of eight grades, A* to G. These grades have clear guidelines that explain the standard of achievement for each grade.
Students will find that it's easier than they think to score well on the IGCSE assessment, particularly if they are enrolled at an international school like GIIS that has many years of experience in implementing the curriculum along with imparting a values-based education. Our guide will help students with several tips to score well on the IGCSE:
Manage Your Time Effectively
The IGCSE assessment includes a variety of components and covers many subjects. The actual written tests at the end of Grade 10 can move quickly for students who are not accustomed to managing their time and efficiently working through the test. Fortunately, most students will have learned how to manage their time and use it effectively while working through the syllabus for each course in the IGCSE.
When students take the IGCSE at GIIS, they develop a set of study habits and time management skills that enable them to succeed in the assessment exams. Regardless of the course options that students take, they are required to be independent learners who manage their own time and responsibilities accordingly.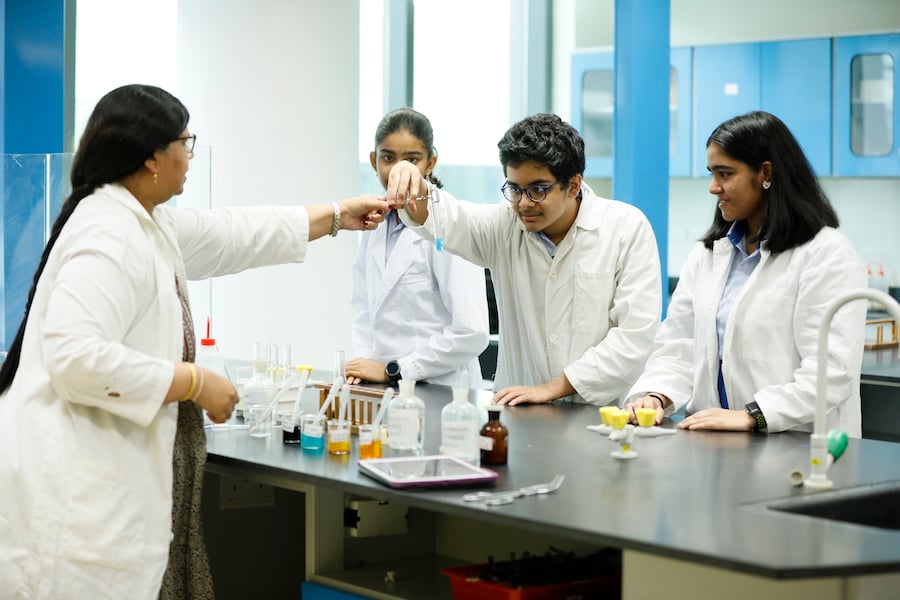 By studying in advance and preparing adequately, you can also move through each section of the assessments in an appropriate amount of time and finish the exams in a timely manner.
Prepare Notes that Focus on Key Concepts
Throughout grades 9 and 10, as students work through their IGCSE courses, they learn how to take notes effectively during their classes. They know that they must take notes on the most important topics that the instructors cover while filling in the details later during their studies. As such, you should be prepared to create notes for the exam that highlight the key concepts within any course that you have completed. This is an effective way to prepare for the year-end exams.
Prioritise the Subjects That are More Challenging For You
When you are taking the assessment, you should make the subjects that are more difficult for you a priority. You may want to consider completing these subjects first before moving on to the ones that come more naturally to you. This will give you time to review and revise any previous subject should you need to. It also helps to reduce your stress levels as you work through the exam because you will finish your most challenging topics first before tackling the rest of the assessment.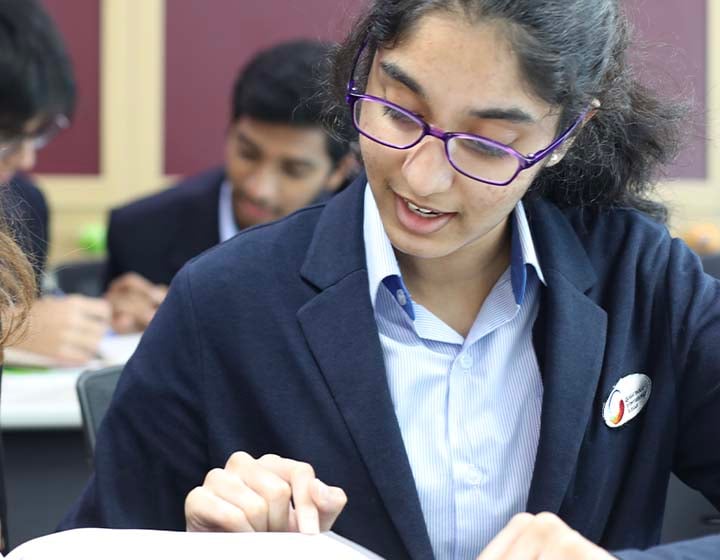 Practice as Often as Possible
Any IGCSE instructor or IGCSE graduate will tell you that the best thing you can do to prepare for the exam is to practise as often as possible. Practice exams are available online, and there are also practice exam papers available to you as a resource. When you take advantage of these practice opportunities, you will become more familiar with the structure and style of the assessment. This will ultimately make it easier for you to finish the exam successfully.
From the time that GIIS began utilising the IGCSE curriculum for our students in grades 9 and 10, we have seen excellent results on the IGCSE assessment. Our school consistently records 100 per cent distinction in the grade 10 results, with more than 85 percent of our students scoring A* in their final assessment. These impressive results from our students underscore our school's reputation as one of the best international schools offering the Cambridge IGCSE in Singapore.
For more information about the Cambridge IGCSE at GIIS, contact us today.