With many choices of preschools in Singapore, selecting the right one is no easy feat. In fact most of the preschools are decent and take good care of children. But are these criteria enough for selecting a kindergarten or preschool?
What about the curriculum, facilities and the approach that the kindergarten adopts? Well, the desire of every parent is to see their child happy and well-settled in the kindergarten as it's their first time stepping out in a bigger world. But at the end of three years, the child should be ready to step up and transition to the primary school with ease and confidence. Preschool education plays a very significant role in preparing the child for future education and hence choosing the right preschool matters.
Factors to consider while choosing the right preschool
Structured curriculum
When choosing a preschool, you should consider the curriculum structure and the approach that the kindergarten has in place. The preschool should be able to share a concrete structure and learning outcomes that will be achieved at the end of each level.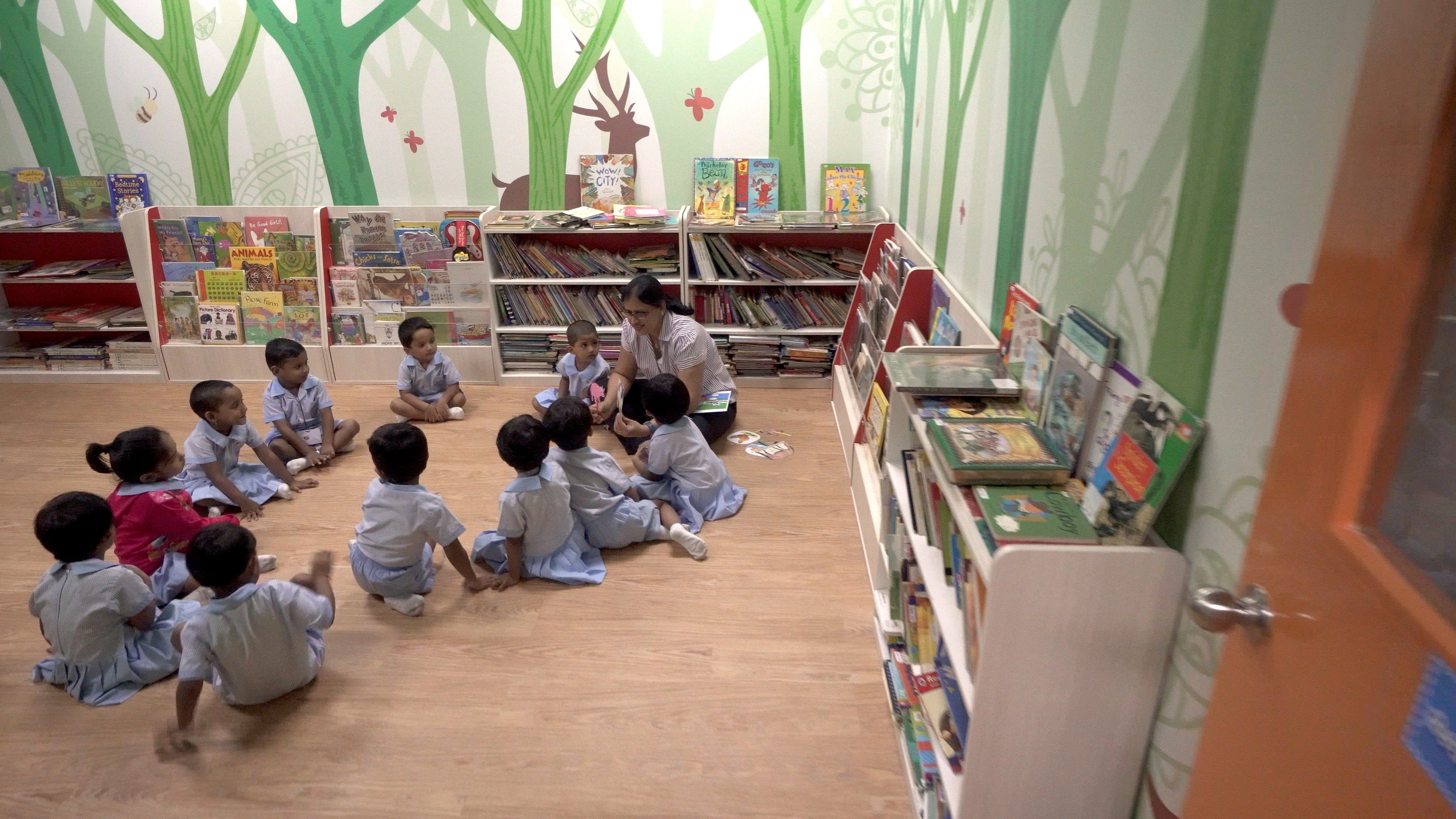 Well structured preschool curriculum complemented with elaborate kindergarten facilities
The Global Montessori Plus Programme at GIIS, is an award-winning curriculum for preschool that integrates the best practices of quality early years' programmes worldwide. It has a distinct structure that rests on five strong pillars, which aim at the 360 degree development of the young ones. Beyond literacy and numeracy skills, the child enjoys multifaceted learning and holistic development that includes physical and social awareness as well as sensitivity towards the environmental and community.
Experienced teachers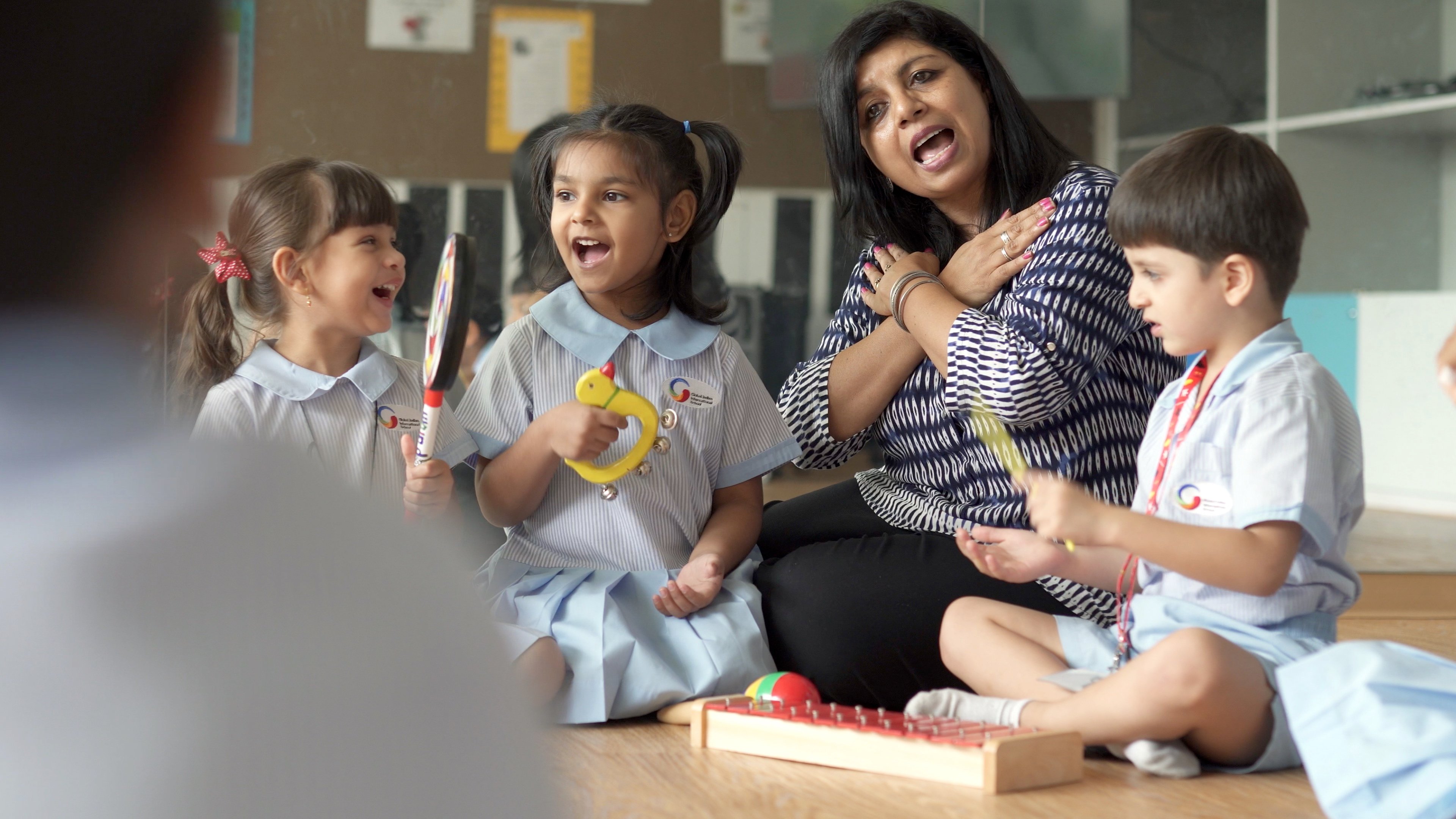 Preschool teachers at GIIS come with good work experience
The role of teachers is most critical at the preschool level. Early childhood learning is dependent on the trust and good relationship with the teacher. Look for a preschool that has experienced teachers who are not only compassionate but also creative and well-versed with early childhood requirements.
Visit GIIS preschool to meet our warm and dedicated team of kindergarten teachers who are committed to develop children into sensitive and smart individuals, ready for formal education.
Wider exposure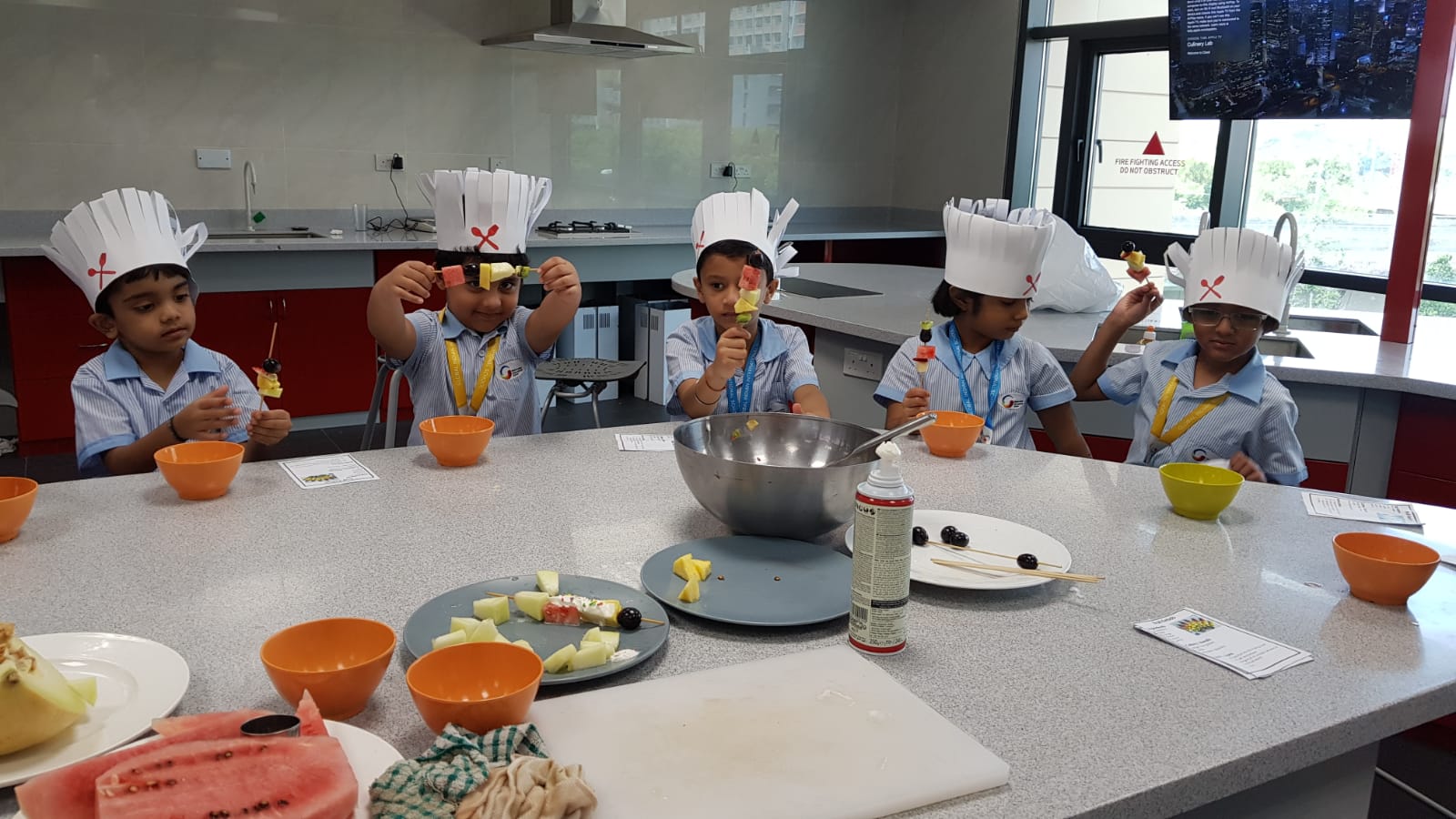 Cooking without fire activity for Preschoolers at GIIS Culinary Lab
While every preschool provides a comfortable and cosy environment to young ones, it is always good to select a kindergarten that has wider facilities and is part of a bigger school.
As children watch and observe surroundings beyond the kindergarten environment, they gain more exposure and get comfortable with a bigger school environment.
Most of the parents who send their children to GIIS kindergarten feel assured that they do not have to worry about transition to primary school. Apart from that, facilities like dedicated play area, open space for kids to run around, and skill-based learning facilities offer them a nurturing environment.
Whichever preschool do you select, do remember that these factors will have a lasting impact on the formative years of your child. Hence, It is important to select the preschool with utmost care and not just opt for the one which is closest and
To know more about choosing the right preschool and GIIS Kindergarten Programme, click here - https://adm.globalindianschool.org/preschool-at-giis