Are you looking for a preschool that offers a good academic foundation and well-rounded development to your child?
With so many preschools in Tokyo, it can be difficult for parents to choose the right one that is best for your precious child. Parents are often tempted to choose the closest preschool and overlook factors like curriculum, early childhood facilities, vibrant learning, all of which contribute to a positive development in children during the kindergarten years.
At GIIS, we offer an award-winning Global Montessori Plus (GMP) Programme for preschool, which is based on 5 strong pillars to achieve complete development of children during the early years. Designed by combining the best practices from various preschool Programmes worldwide, GMP ensures that each child is nurtured to their full potential.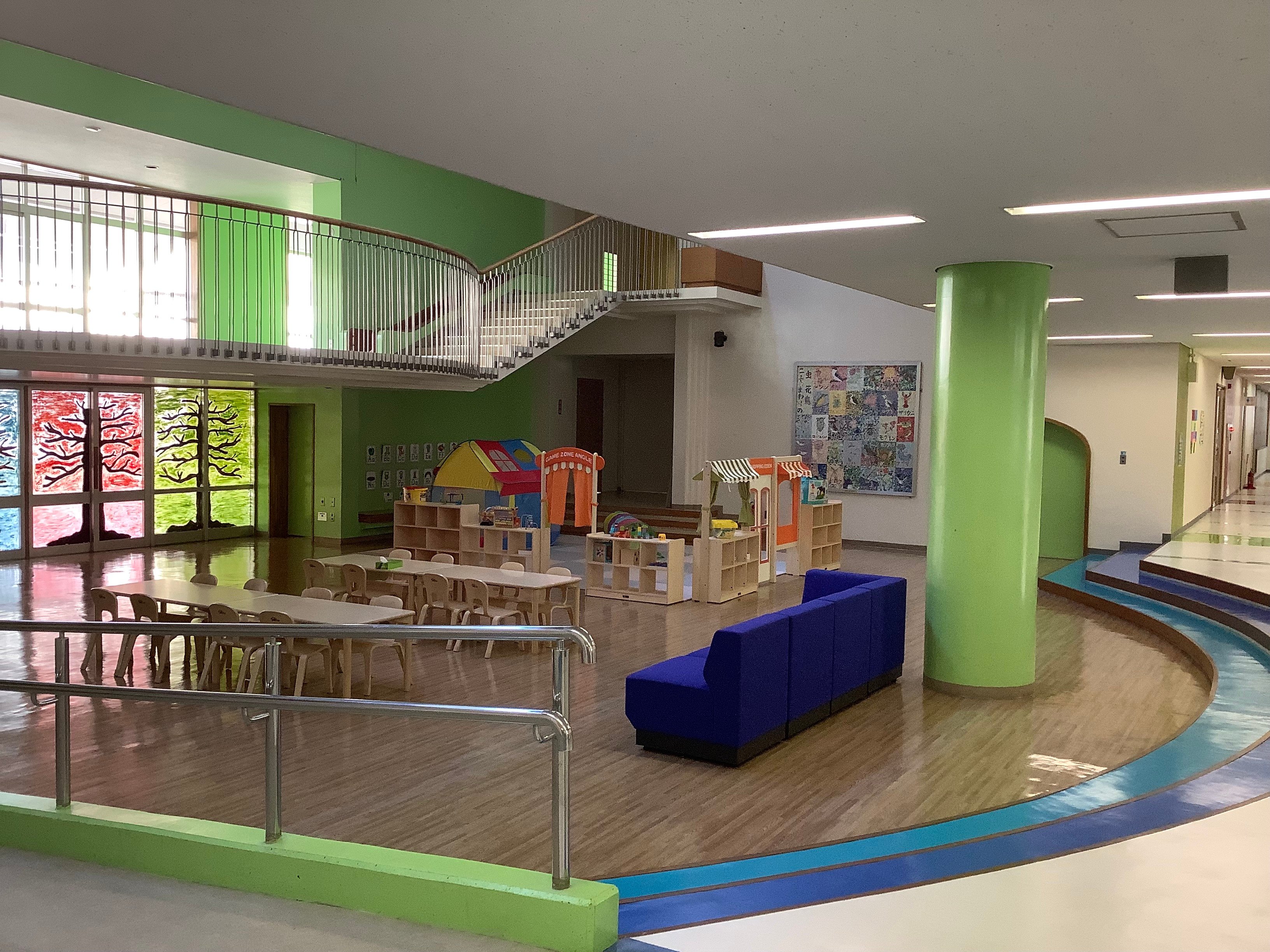 Newly launched Kindergarten Campus at Seishincho
Key Factors to Consider When Choosing a Preschool
It's time to embark on the journey to understand the qualities of a good kindergarten. This will help ease your worries and ensure that you make the right decision.
Here are the vital factors when considering a preschool:
Strengthening Learning Ability
An ideal preschool programme should focus on building a strong academic foundation in your child, which includes English reading, writing, comprehension and numeracy skills.
Under the Global Montessori Plus Programme at GIIS Tokyo, Excelerate Learning is one of the top pillars that encourages every child to build a firm foundation in English literacy and mathematical skills at a young age.
Multi-Faceted Learning
Recognizing the unique individuality and talents of every child, a good preschool would conduct various activities to promote the different interests and intellectual abilities in each child.
At GIIS Tokyo, we use a thematic learning approach to expose the young ones to new and interesting scenarios that are aimed at nurturing the students' inherent personalities as well as helping their intellectual capacities grow in a steady manner.
When students are exposed to wider avenues they develop multiple talents as they grow up.
Play-Based Learning Environment
The right brain develops first and it is responsible for creativity, imagination, intuition and empathy. Preschools must have a good play environment that comprises structured and unstructured play. Integrating play and education is an excellent way for young children to interact and learn at the same time. Engaging in play-based education helps to motivate children to explore and be curious learners.
With the iPlay Programme, we give students an engaging environment under learned supervision to develop physical, social and cognitive skills. We give them the choice of what to play, how to play and whom to play with in a teacher-mediated environment. Thus, our preschoolers gain social and emotional skills that can help them do better in school, workplace and in life during interactions with their peers in a classroom setting.
Fostering awareness of the community and environment
Your child should be given opportunities to partake in collaborative activities to foster universal values of compassion and kindness. By introducing them to the community and environment through activities like charity drives and gardening, students get to build character and bond well with others.
Preschoolers at GIIS Tokyo are involved in a host of community and environment care activities where they learn to be sensitive to their surroundings and also collaborate with their peers to conduct activities under our iCare Programme.
Futuristic Learning Pedagogy
An essential part of preparing your child for the modern, fast-paced future is by equipping them with 21st-century skills like analytical skills and critical thinking.
The Future-Ready pillar of GMP at GIIS Tokyo, includes a hands-on approach to learning Science, Technology, Engineering, Arts and Mathematics (STEAM). Hence, building the interest of students in these fields from a young age.
Conducive Learning Space
Every child needs a conducive space to learn, play and nurture their talent. There should be an open-aired space that allows for fun and engaging activities to provide a fulfilling preschool journey.
At GIIS Tokyo, our newly established Seishincho Campus is home to our kindergarteners to start their schooling years with a spacious, calm and natural environment. If you want to experience the expansive campus, book a campus tour with us.
Easy Settling-in at preschool
Choosing a preschool is only the beginning. Once your child is enrolled, it will take time for them to settle in the new environment and learning routine. The preschool that you choose should have tactful staff and a child-centric environment to make children comfortable at school and stay productively engaged in the learning process.
Our teachers at GIIS Tokyo are experienced and prepared to take care of your child for an easy settling-in. Children quickly adapt to the school environment and feel excited to come to GIIS kindergarten every morning.
Besides these key factors, parents should also look for the following factors while visiting a kindergarten:
Vibrant setting – a welcoming atmosphere that is conducive to learning and creativity.
Class size – a good school experience comes with a teacher that is attentive to students' needs.
Enthusiastic teachers – teachers should be engaging and committed to the welfare of the child.
Spacious campus – a clean and open learning institution is conducive to both learning and play.
Preschool education has become more than just educating children on reading and writing in the classroom. Kindergartens provide a safe environment for children to learn through play, social interactions and expressing themselves. Hence, a kindergarten with the right approach to academic learning, cognitive skills and emotional development is crucial.
To know more about our GIIS Kindergarten Programme, check out our website.