"Opportunities don't happen, you create them" -Chris Grosser
"Focus on your goal. Don't look in any direction but ahead''
Career guidance is the guidance given to individuals to help them acquire knowledge, information, skills and experience necessary to identify career options and narrow them down to make their career decision. GIIS Abu Dhabi equips students with the best skills and knowledge to thrive in their future careers.
Students of GIIS identify the skills right from the primary years in school and through experiential learning in the community. Skills will fall under essential career skills (reading, numeracy and document use), employability skills (working with others, leadership and communication) or work skills (critical thinking, coordination, monitoring). Students often gravitate toward course activities and work that will allow them to demonstrate or refine these skills.
Career choice is a discovery process that is time-taking and it also requires the students to explore various options methodically to see where one's interests and potential lies. To help with this, GIIS offers the best personalized Career Guidance platform - Mindler for students. This platform helps students in choosing the correct stream in tandem to the correct board, and mapping career goals through 2 steps –Process.
Assessment: Students undergo a Psychometric Assessment that aims to analyse their interests, personality, aptitude, work-style and socio-emotional quotient.
Test Results: A detailed report is generated once completing the test based on
the work style, incentives and motivations, academics and makes career
recommendations in line with the student's career aspirations and interests.
Once the careers are identified, GIIS students have the provision to access the
Career Library- knowledge about different careers, the kind of job roles in those careers.

Road Map – Helps to view all the colleges in a particular course, shortlist them and get information about the application process and examinations required.

Exam Corner – Helps to check various entrance examinations in the country, their syllabi and deadlines

Scholarships – It allows students to find various scholarships that are applicable to the course/ college of their choice.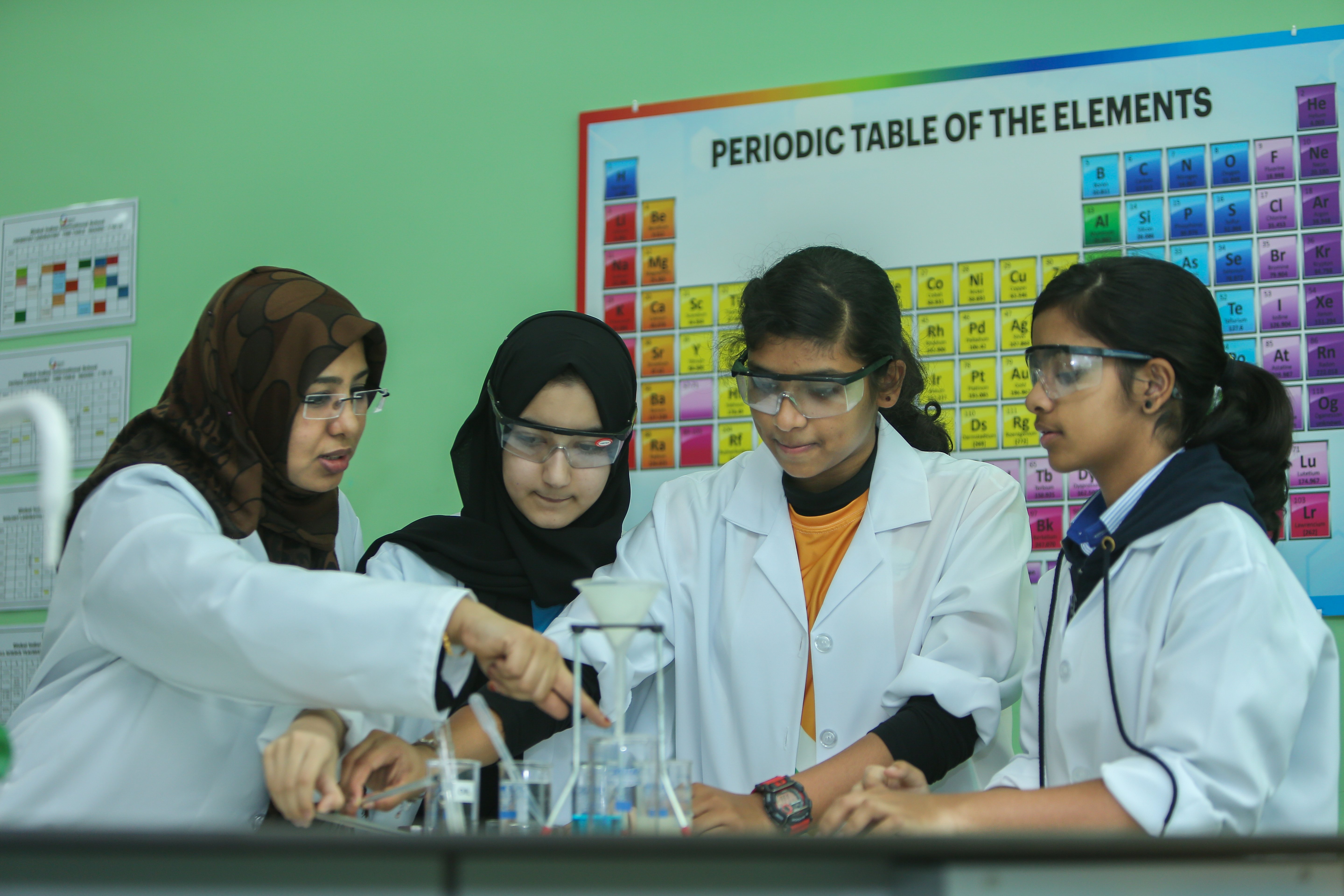 Apart from this, GIIS students get the opportunity to take part in various virtual Career Fairs of Singapore universities, UK universities, Indian Universities, Australian Universities and UAE Universities. Monthly Newsletters, Blogs and articles related to different careers are regularly sent to parents and students. Parent ambassador and Industry expert sessions have been conducted.
Enrolling and studying in college /Universities is a very exciting time of life
There are few strategies which students should focus on at the time of college selection and admission.
Make sure you are choosing the right course/program: Choose a course and career path that matches your interests and skill set, as well as your overall life goals. The importance of having the right course/program takes into account your merit scores. The co-curricular and extracurricular activities demonstrate who you are outside of the classroom and provide an opportunity to showcase your leadership skills and community involvement, which also helps in choosing the right career path.

Consult University Ranking & Global Recognition: Check for Global rankings and recognition rankings. Each university might have used different criteria for their rankings. It is always recommended to go for the rankings for the courses which you have applied for rather than selecting a university/college with a brand name. Go for the course where the particular university /college is ranked high.

Placement Record: The placement record is the historical evidence that will help you to analyse what percentage of students in that particular course have got the placement and the companies which they got recruited to give an understanding about the industrial connect with the universities.

Faculty and Alumni network: Check out the alumni listed on the college websites. Linkedin is a great tool to reach out to the alumni network.

Location and campus: Whether a college campus is situated in a large city or a small town makes a big difference in the college experience. For some students, moving away to a big city is part of the appeal of college. With plenty of places to work, play, socialize and explore new interests.

Tuition Fees and cost of Living & Boarding: Your living costs will depend on where you choose to live, and how much you spend on things like entertainment and eating out.

Scholarships and Financial aid: Education is a big investment for all the stakeholders in the world. Building a holistic profile right from the middle years helps students in scholarships. Everything the students do throughout his school years are relevant like extracurricular, Debate, MUN, Quizzes, Olympiads, Dramatics, Leadership roles, volunteers etc.,

Eligibility and selection criteria: Every university/ college has different selection criteria for admissions. Check out the listed colleges which you are applying for a particular course, what is the requirement for selection. It might be transcripts, Essays, Statement of Purpose and more.
University admission like everything else in life needs to be planned thoroughly keeping in mind one's individual likes and dislikes as well as strengths and weaknesses. There is no one solution for this and when the student has clarity regarding what they want they can definitely be guided to the best available options so that they can achieve great heights. At GIIS we have all the expertise required to enable our students to steer through their chosen streams and universities.