The Cambridge Lower Secondary Programme (CLSP) is specially crafted for children between 11 to14 years old and provides a strong foundation to students who want to pursue any international or national curricula for higher classes.


In the present times, education cannot be limited to acquiring knowledge, but should provoke students to think creatively, reflect on key issues and collaborate to come up with ideas and practical solutions. The Cambridge Lower Secondary Programme takes the education to the next level and encourages students to use their learning for more challenging and higher-order thinking.

Fast Facts about Cambridge Lower Secondary Curriculum:
CLSP

is offered in approximately 2,300 schools in over 130 countries worldwide.
The board receives 112,000 entries a year for Cambridge Lower Secondary Checkpoint, that is held in Grade 8.
Cambridge examinations are marked by around 10,000 highly skilled examiners.
Crux of Cambridge Lower Secondary Programme: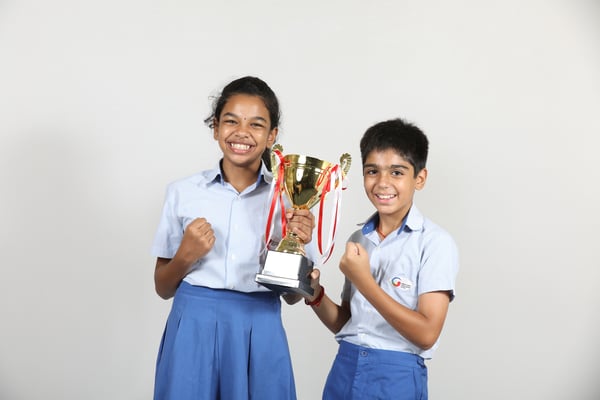 It is designed to provide knowledge to students in broad number of subjects. Experts call it a student-friendly curriculum as it offers to pupils the flexibility to choose from a wide variety of subjects. This helps the students choose subjects that align with their career goals and future academic interests. There are five broad areas of subjects from which the schools can choose 5 to 14 subjects and design the curriculum.
It regularly assesses the progress of learners through progression tests that are designed to identify the strengths and weaknesses of the students.
The curriculum is a good blend of knowledge-based approach and competence-based approach. First, the students acquire knowledge of the subject, and then learn to apply that knowledge to a given scenario. The whole approach is structured to develop skills like problem-solving, inquiry based learning and teamwork.
The three-year programme covers all the learning objectives assessed in Cambridge checkpoint at the final year of the lower secondary. This way it also provides a natural progression to the Cambridge IGCSE course.
CLS Programme develops students' global outlook and equips them to face world challenges since the young age. Global Perspective is a mandatory subject in CLSP that provokes the learners to think critically about world issues and come up with own perspective, as well as appreciate other's perspectives, to solve problems.
Conclusion: Cambridge Lower Secondary Programme is a comprehensive curriculum that adopts a competence-based approach and emphasises on gaining skills, generating ideas, and reproduce the knowledge that is gained. The well-structured curriculum complements the high academic standards that GIIS continuously maintains.
GIIS will add Cambridge Lower Secondary Programme in its International Curricula basket. CLSP is meant for students of Grade 6 and 7, after which students can smoothly transit to IGCSE for Grade 8-10, that is already being offered by the school. Trained and experienced teachers, well-developed facilities for delivering classroom-level activity as well as science experiments, and a great infrastructure will ensure students get a congenial environment for succeeding in an intensive international curriculum like CLSP.