Supporting the development of lifelong learning skills isn't just something we talk about at GIIS. It's infused in everything we do.
There's a great deal of buzz surrounding the topic of lifelong learning skills in contemporary classrooms. Why? Because only in fostering the growth and development of these capabilities in today's students can we prepare them to meet tomorrow's challenges. But at GIIS, lifelong learning skills aren't just something we talk about. Rather, an overarching commitment to creating future-ready students through our high-quality, holistic approach to education is interwoven throughout everything we do.
Read on for a closer look at what we know about lifelong learning and why it matters so much, along with how GIIS creates a rich, vibrant and dynamic environment ripe for acquiring these essential skills.
What is Lifelong Learning?
According to a report from the American Institutes for Research (AIR) College Readiness and Career Success Center, "Lifelong Learning Skills provide the foundation for learning and working. They broadly support student thinking, self-management, and social interaction, enabling the pursuit of education and career goals. Collectively, they are the means by which students master academic content and translate knowledge into action. There is a growing consensus among researchers that Lifelong Learning Skills are discretely identifiable and actionable levers of support for meeting college and career readiness (CCR) objectives."
Specifically, AIR identifies three components critical to lifelong learning: critical thinking, problem solving and creativity (AKA "cognitive skills"); self-regulation, conscientiousness, mind-sets, and motivation; and social and emotional skills. Together, these components are predictive of academic and career achievement.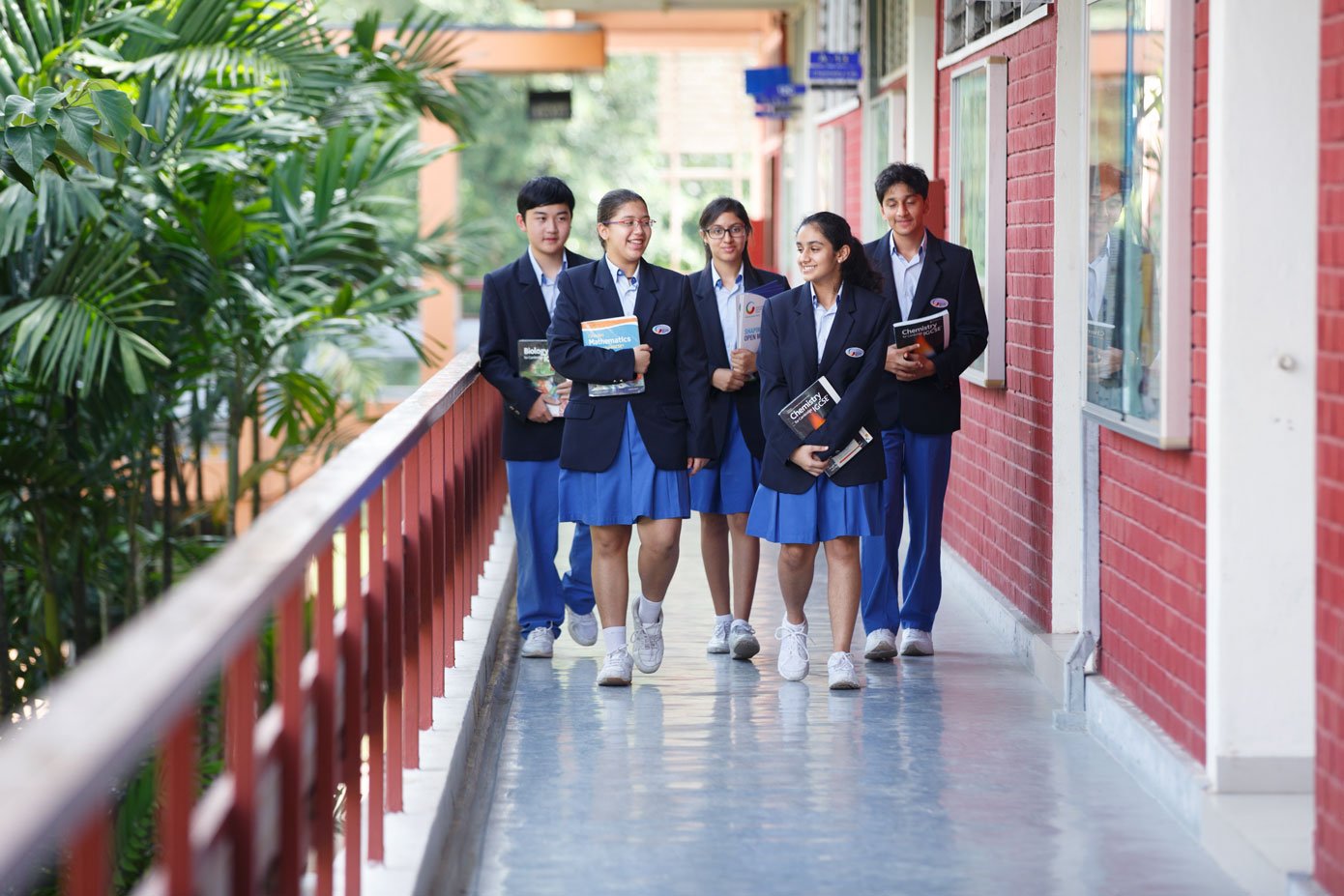 But understanding what lifelong learning is all about is only part of the equation. Also an essential consideration is -- how do we achieve it? According to researchers at the University of Wisconsin's School of Education, "In a lifelong learning model, people learn by doing – individually, in groups, and from each other. And they put learning into practice and reflect upon the learning. Instructors are guides encouraging students to acquire knowledge and reflect on their learning."
A recent Education Week article additionally highlights how best to support student-centered learning in PK-12 classrooms. Author Tom Bonnell asserts that it largely comes down to one question: "What are you doing in your classroom now that you could turn over to your students to do themselves?"
He continues, "In a 21st-century world where students will likely have to reinvent themselves and their careers multiple times, the question has acquired depth that it didn't have even 20 years ago. Preparing students to be responsible for their own learning, to ultimately become "the teacher" themselves, must become one of our highest priorities in schools. Just as a parent's ultimate success arrives on that day when the child can flourish independently of the parent, so our success as teachers should be measured in large part by our graduating students who have mastered the art of guiding their own learning, knowing what the important questions are, and how to find the answers."
Keeping Students at the Center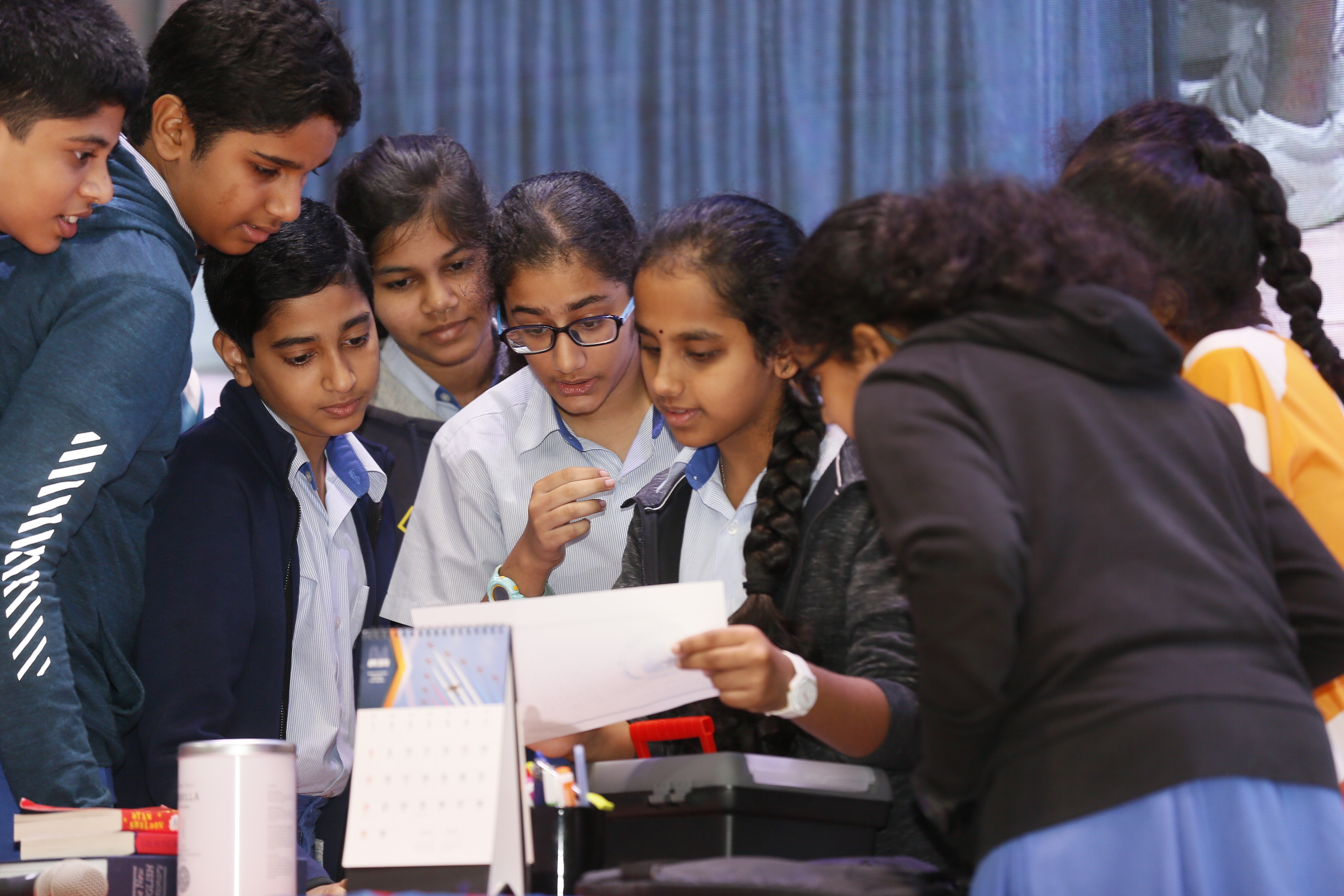 According to Bonnell, the failure of many schools to engender lifelong learning skills in their students often comes down to one thing: "Even in schools where there is already a high level of student engagement, where there is active rather than passive learning, it is sobering to realise how many classes are still fundamentally teacher-centered."
At GIIS, however, students remain firmly at the center of everything we do; thanks to a breadth and depth of programs, activities and initiatives aligned with this imperative. Why? Because according to education experts, this above all else is the key to promoting student learning. Specifically, student-centred delivery methods promote the attainment of skills which uniquely position students to become lifelong learners. In other words, rather than merely teaching students in the here and now, our curriculum empowers them to learn and to keep learning throughout their lives.
One look at our proprietary 9 GEMS learning framework reveals how students are nurtured to become lifelong learners along the entire continuum of their GIIS education.
One of our GEMS - Academic Excellence, Not only prioritise academic excellence, but it also acknowledges the role of collaboration and project based learning in enhancing students' intellectual capabilities while simultaneously helping them acquire and hone the vocational and career competencies necessary for real world success. In other words, the focus is not just about imbuing students with knowledge, but also about helping them learn to transfer that knowledge to the world around them in meaningful ways.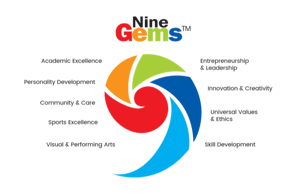 Meanwhile the GEM Entrepreneurship and Leadership specifically addresses entrepreneurship and leadership development, with decision-making skills, critical thinking skills, effective communication, and problem solving skills as the priority. The ultimate goal? Enabling students to be both responsible and accountable.
Still subscribe to the belief that entrepreneurship can't be taught? Think again. Not only does a growing body of research tell us that entrepreneurship can indeed be learned, it's also telling us that it can start early -- "as soon as children take their first seats in an education setting," to be exact.
GEMS like Innovation and Creativity and Entrepreneurship and Leadership includes our Comprehensive Creativity Development Programme (CCDP). Structured to nurture creativity and innovation in students by mapping their interest areas, identifying their competencies and facilitating their growth, this approach encourages students to explore and embrace creative, multi-faceted strategies when problem solving.
Which brings us to GEM - Skill Development which highlights the importance of life skills, career, and vocational competencies. Operating under the premise that the challenges our students meet in the real world will differ in nature than the challenges they encounter in controlled classroom environments, we also make sure students are continuously gaining and practicing life skills designed to help them cope with day-to-day life. They are also provided vocational guidance and advice for enhancing their skill sets and career options.
Just how important is sending future-ready students out into the world for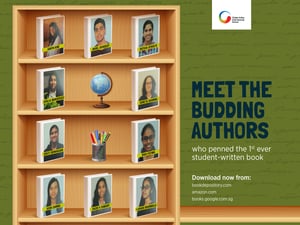 us at GIIS, you may ask? It's built into our mission: "We nurture our global students into men and women,will be leaders of distinction, committed to spirit of excellence, through high quality education imparted by globally experienced and caring teachers building strong virtues and values while focusing on all around development, creativity and entrepreneurship."
We're inspired by the many possibilities that lie ahead for our students as they move through their academic and professional lives, and we're delighted to play a role in preparing them with lifelong learning skills aimed at maximising each new opportunity that comes their way.