The Primary Years Program (PYP) is designed to be a joyful experience for students between 6 to 12 years, an age where physical and mental growth is accelerated and all encompassing. At this critical stage, our faculty step in to identify, nurture and grow the students' academic and non-academic interests in such a way that information passed on to them is measured and engaging, making the learning of the CBSE curriculum a fun and joyful experience.
Academics – Active, Cognitive and Collaborative Learning
Our Academic Programme from Grades 1 and above focuses on strengthening the Knowledge, Skills and Attitudes using Active, Cognitive and Collaborative Learning Strategies.
Classroom instruction is designed to be a fine blend of teacher direction as well as student independence. The learner is guided by expert teachers to take ownership of learning, while the focus of teaching goes beyond acquisition of knowledge, encouraging students to use the concepts and lessons learnt to draw conclusions and co create new knowledge.
These strategies promote active and collaborative learning which is in sync with the best international trends in teaching and learning.
Bridge Programme for Primary School
Our Bridge Programme is an important feature which allows our students to start at any time during the school term and receive the assistance they need to catch up with their peers. Rest assured that your child will be learning with his/her classmates as quickly as possible.
Add-ons - Value Added Programmes
Our academic add-ons are programmes that give additional boosts to a student's learning curve through targeted studies, helping them focus on additional areas and concepts at no extra cost to their primary school fees, making us one of the best primary schools in Dubai.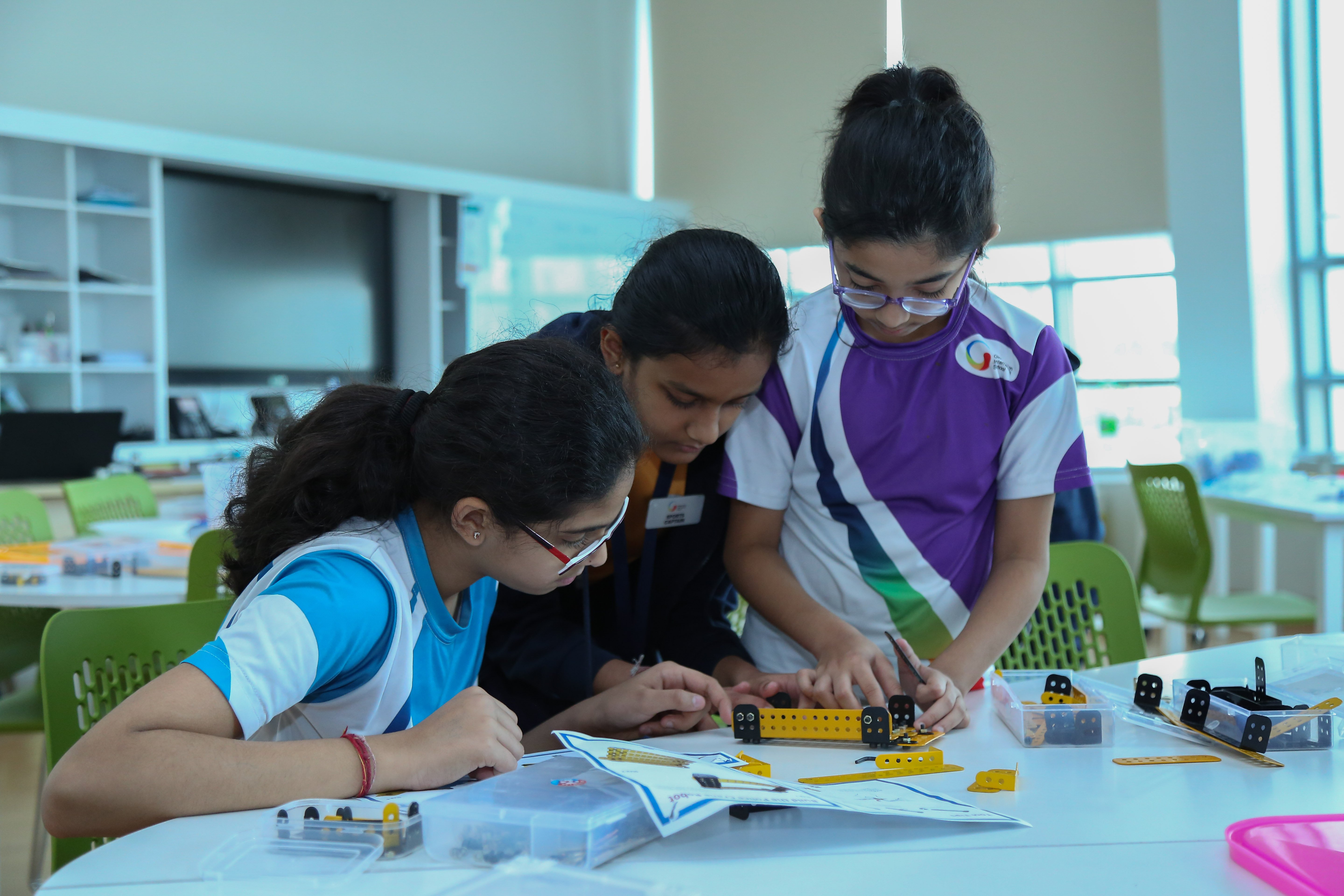 Exposure to STEM (Science, Technology, Engineering & Maths) related material helps students understand key concepts in the subject by creating working models of these concepts; use online tools like HeyMath! to hone their mathematical skills and conduct detailed assessments through which the teachers understand every child's strengths and weaknesses in particular subjects.
Activities
These programs are timetabled within school days and offer a variety of choice in sports, arts, music, and dance. A range of clubs are available for the student to select from. The Radio Club, the Eco- club, movie making club and the Nikon Photography Club.
Other Extra-Curricular Activities
Chess, karate, basketball, swimming, soccer, badminton, squash and cricket are also offered to the students.
External Benchmarking Assessments
1)International Math Olympiad, National Science Olympiad, Cyber Olympiad and International English Olympiad to assess the level of Young Learners for identification of potential and making necessary provisions for students with varied learning styles.
2) DA and ASSET are external benchmarking assessments that help students and teachers identify the gaps in skill acquisition and make subsequent adaptations in teaching and learning strategy.
3) CAT 4 which is conducted at GIIS from grade 3 onwards provides a unique profile of student's strengths and areas of development.
CAT4 is an assessment of developed abilities in areas known to make a difference to learning and achievement- namely verbal, non-verbal, quantitative and spatial reasoning.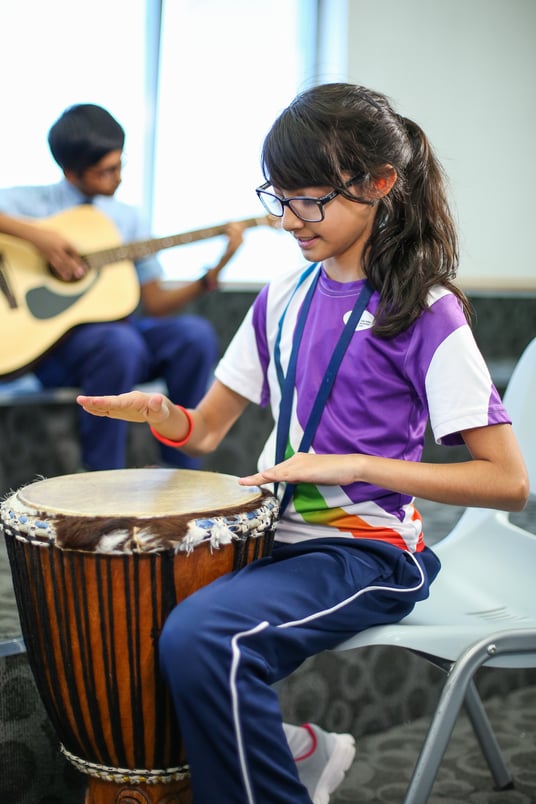 9 GEMS Holistic Educational Framework
Over and above academic excellence, our award-winning 9 GEMS framework promotes values like discipline, creativity, sportsmanship, leadership and respect – many based on universally admired teachings to achieve our vision of becoming a famous primary school in Dubai with an easy-to-follow primary school application process.
This enriched learning experience helps develop our students into refined, morally upstanding citizens of the world; and better prepares them for the myriad challenges of their adult lives.
Gifted & Talented Students
High performing students, who are especially gifted in scholastic and co-scholastic terms, are treated as Gifted and Talented. Under this programme, students are provided with Advanced Learning Plans to help stimulate their genius.
Special Education Needs
Inclusive education is what we strive to provide and the best primary school in Dubai is what we strive to become which is why students with special needs are also treated at par with their peers.
Conclusion
Your child's primary school experience sets the tone for his or her future! That is exactly what GIIS would do for your child to make him or her future ready.