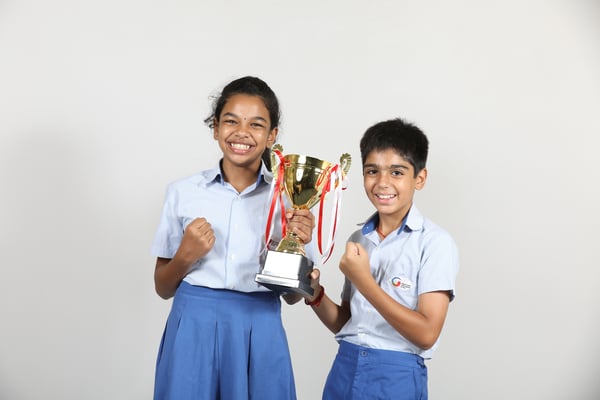 The word 'scholarship' holds tremendous weight in education parlance.
Students work hard and strive harder to be eligible for, and attain scholarships of reputed institutions around the world. These educational grants don't just boost a student's confidence, it also enhances his/her reputation throughout their life.
Students are part of the DNA at Global Indian International School, so it is only logical for us to have scholarships to help our student community excel in life. Ever since their inception in 2008, scholarships at GIIS have always encompassed sports and skills besides pure academia. This range has allowed our students to be recognised in a field of their choice and be rewarded for excelling in it.
There are six scholarships in our programme which our students can avail on the basis of their talents and skills:
Global Citizens Scholarship (GCS)
This is a very prestigious scholarship for meritorious students pursuing the IB, IGCSE and CBSE curricula. Under GCS, students get a full waiver on the fees for a two year period at Grade 9 and Grade 11 - a crucial time when they are deciding on their future course of study, and preparing themselves to meet the world. Such a scholarship not only builds their confidence, it opens doors for these hardworking students as they prepare their profile for proper university placements. Testimonials of our previous students prove that GCS has been a springboard for deserving candidates to reach for the stars - be it studying aerospace engineering or mathematics.
At GIIS, we spot talent at all levels. We have a vast pool of existing students who excel on many levels, and are rewarded with proper recognition. Deserving students, who have been consistently excelling in academia, are given financial support and due respect for their efforts through this scholarship. With our new SMART Campus coming up at Punggol, more facilities will also be added to their learning experience alongside this partial fee waiver, to encourage students to achieve more.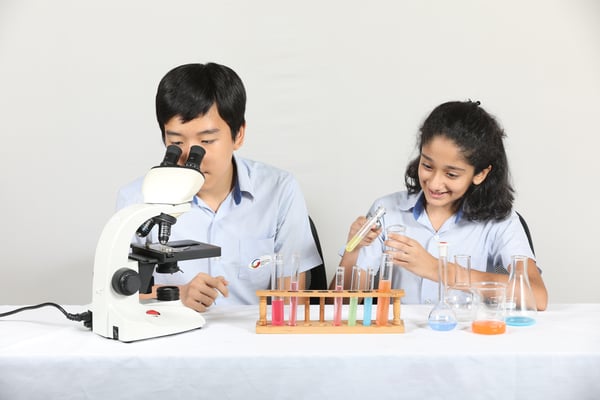 The NextGen Scholarship is an annual reward in recognition for younger and academically deserving students. Students from Grade 6 to 8 can avail this scholarship which will help them recognise their own talent and creativity, and carve out a meaningful path for themselves in their educational journey.
Our award-winning and well-renowned 9GEMS framework is carefully weaved into the new SMART Campus ecosystem to enhance learning experiences of the students. Each design, each feature and each facility has been carefully built to provide the maximum leverage to our pedagogical approach of balancing academia with extracurricular activities. Hence, students who make good use of the 9GEMS framework and excel in values of good ethics, sports, community connect etc are recognised for their effort. Every GEM is associated with a reward for student, as they learn to grow into well-rounded and responsible citizens of the future.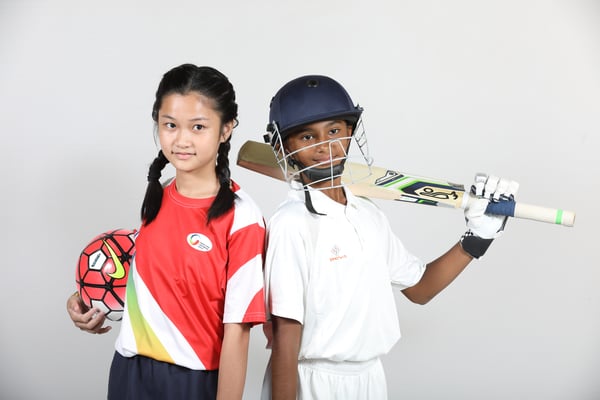 Global Merit- Cum- Means Scholarship
The Global Merit-cum-Means Scholarship is aimed at assisting deserving students who come from moderate income families. Under the Scholarship, GIIS will offer a subsidy on the fees, as a means to encourage and support the student as he/she doggedly pursues the aim of becoming a well-educated individual.
Mahatma Gandhi Scholarship For Universal Values And Ethics
GIIS is a staunch believer in the values of the Father of Indian nation, Mahatma Gandhi, whose teachings are now recognised around the world. Students who display a good understanding of these teachings, and their overall advantage and importance in today's world, are rewarded under this scholarship.
For GIIS, students will always come first and education will always be a priority. Our scholarships are designed with these two basic rules in mind.
Please click here if you wish to reach out to us.
Click here for FAQ.