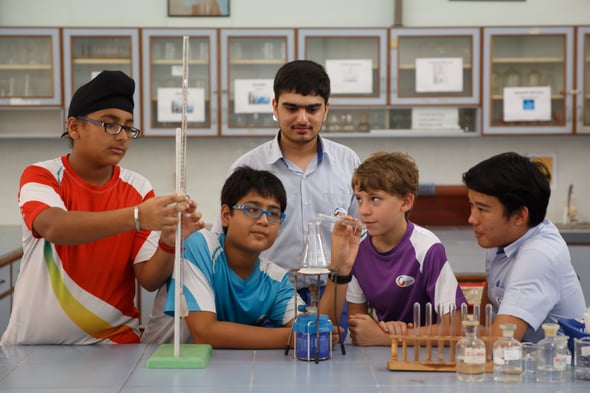 If we teach today as we taught yesterday, then we rob our children of tomorrow – John Dewey
Technology has come of age driving every aspect of our life. In the present times, every industry that affects human life – be it healthcare, banking, retail or travel, is thriving on technology. Then how can we ignore school education? After all, today's learners are tomorrow's world leaders. If technology is making the world smarter, we cannot single out schools.
Schools with smart campus and digitalised teaching are not optional but rather need of the hour. School must have a future-ready campus, integrated with advanced technologies to enable effective and multi-faceted learning.
Smart Campus Helps Produce Smarter Students. Let us see how.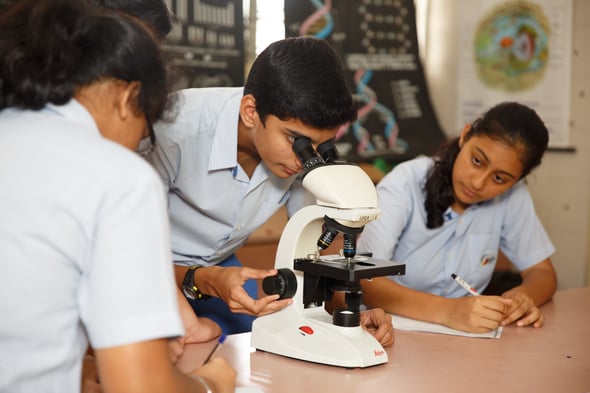 Technical Knowhow Builds Confidence
Tech savvy students can face the digital world with greater confidence. A modern day student should be able to leverage on digital technology to showcase his knowledge and talent to the world. If a handful of students are learning and sharing knowledge through digital media, the rest also need to be abreast with technology. Lack of fluency in using digital technology, can bring down the confidence of the students. Thus, along with imparting theoretical education, the schools should also make students technology ready. Schools with smart campus prove to be training grounds for students to be tech savvy and confident to face the modern world.
Digitalisation of Campus Empowers Students
By showcasing their knowledge and skills on digital platforms, students feel more empowered. Students feel encouraged when their projects or assignments are liked or appreciated by their teachers and classmates on the school's digital community. Also, there is wider and quicker exchange of ideas, which helps the students to become more aware.
Smart Campus Encourages Better Collaboration
Presence of digital platforms and applications encourages better collaboration. Since all the students and teachers are present on a centralised platform, children learn teamwork. Students learn to express their views in front of a larger team. One of the main objectives of the school is to prepare the students for the future workforce, and teamwork is a major pre-requisite of succeeding in today's corporate world.
In Conclusion
Time has debunked the myth that technology is a deterrent in academic growth of children. In fact, use of technology in school education, along with essential controls, is crucial for the holistic development of students. Technology does not undermine the emphasis on thinking and analysing, but rather accentuates the learning process and makes it more effective. Smart campus enhances the learning to make it more relevant for the coming times.