Your child's primary school experience sets the tone for his or her future!
Selecting a primary school in Singapore is a crucial decision for parents considering the choices available. A careful scrutiny is imperative. Overlooking key factors while selecting the primary school, might deprive the child of the learning environment that is required for the foundational years.
The child spends 6 years in a primary school - which are important in determining the direction and depth of his/her development in areas of communication, behaviour, social and other skills. With this in mind, here are some important considerations parents can weigh while choosing primary school for children.
Join us for a Talking Points Session on How to Select a Primary School? Click here to register
3 FACTORS TO CONSIDER WHILE SELECTING PRIMARY SCHOOL
Facilities at School
The present generation are tech-savvy digital natives. With technology encroaching every part of our lives, it is not surprising that the future of education, too, lies in this domain. Research also suggests that millennials connect to teaching better if there is the use of technology. Which is why schools that adopt technology in their teaching process connect better, and are more appealing, to the students.
When selecting a primary school in Singapore, parents should consider schools that have adopted a balanced approach to teaching by blending traditional methods with modern technology-based teaching approach.
Ample of useful space for tech-enabled exploration
Such an approach leads to interactive experience, full of fun and hands-on learning. For example, at GIIS, primary grade students take lessons in digital classrooms where teachers use various multimedia elements to deliver lessons. Our primary grade students show much better engagement and retention levels when learning in this futuristic environment. They display an enhanced capacity to absorb the lessons, and use the knowledge creatively.
Technology amplifies the happiness quotient of Primary Graders
Quality of Teachers
Role of a teacher in primary school is not limited to teaching academic syllabus, but also at providing emotional and moral support to individual students and building their personality. Teacher-student relationships are very crucial for children of impressionable minds who are experiencing the world as individuals in their own right.
Healthy teacher-student interaction - bridging gaps
This is only possible if a primary school has teachers who are passionate, well-trained and have been with the school for a long-time.
At GIIS, our teachers are experienced and skilled in handling primary school children. They are adept in helping students acquire academic concepts in a manner that is fun, fosters critical thinking, leads to effective communication and encourages inquirer instincts for in-depth learning.
Teachers are also known to show personal attention and care to students, minutely observing and monitoring their progress to pin-point their strengths and work on the weaknesses.
Affordability
Most of the international primary schools in Singapore come with a heavy price tag. You can't put a price on education, but why pay high fees? An ideal primary school will look at equipping the child with a strong academic foundation and making students 21st century competent, without charging hefty fees. Parents often feel that premium education has to be expensive, which is not true.
GIIS provides a premium education in the moderate-fee category. Students enjoy a world-class infrastructure, excellent academic programmes and a 21st-century skill-based learning environment at a fee which is 40% lower than other international schools in Singapore.
Why pay an exorbitant primary school fee when the same quality education is possible at moderate price and with much better facilities and outcomes?
Apart from the above factors, what makes a primary school praiseworthy is its initiatives towards holistic development of children. Children between 5 to 12 years of age can be shaped into better learners, with a mindset to be more adaptive to learning new skills, languages, arts, technology, public speaking, sports and multiple other things. All this is possible with GIIS, where students are groomed to be global citizens right from the word 'go'.
To find out more about GIIS Primary Programme please do visit our website or book a meeting with one of our admission staff for any enquiries.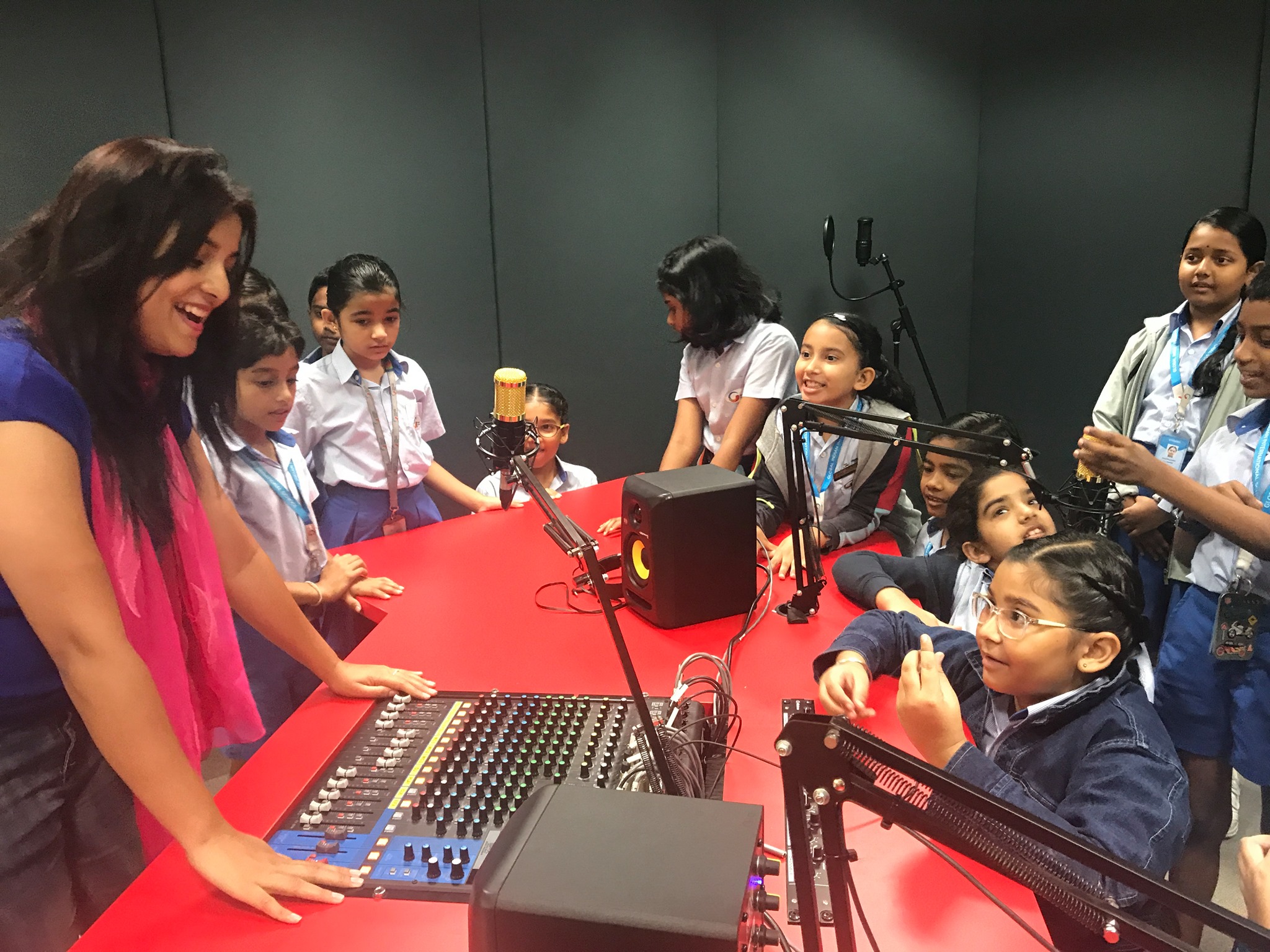 Learning new age skills the fun way
At GIIS, we are known for our holistic pedagogy and the award-winning 9GEMS framework that imparts skills in various areas.
Check out our IB Primary Years Programme to know more about the most internationally recognised primary years curriculum.
Related Articles: