'It's time for another school day, but the school has taken a different form entirely. For many students, their classroom is no farther than their nearest mobile device. With tablets, smartphones or laptops in hand, children log into their school's online learning platform. On the screen, they are greeted by their teachers and peers in real-time, almost as if they were face-to-face. Children engage in lively discussions with their classmates, submit assignments and participate in extracurricular activities, all with just a few keystrokes or mouse clicks. This is a Virtual School which has become the "new normal' for millions of students across the world.'

What is a Virtual School?
Virtual Schools are the new avatars of modern day school. In Virtual Schools, students join their teacher in the learning journey through online tools like video conferencing, from any location outside the school. Classes are held in the real-time and students have to be present during the virtual lesson like in a regular school.
All international schools in Singapore have ceased to run physical schools due to the pandemic. A few of the schools like GIIS have adopted Virtual Schools and continuing to educate students in a usual manner.
Things to remember about Virtual Schools:
Virtual Schools are different from e-learning. While e-learning is one way learning, Virtual Schools are interactive and two-way mode of teaching.
Virtual Schools operate in real-time, the entire cohort is logged in to the virtual classroom at the same time and takes lesson from the teacher.
Virtual Schools rely on simple technology. Teachers and students can create a virtual classroom using any smart device and a decent WIFI connection.
Benefits of Virtual Schools
Allows Learning Remotely - Virtual learning, which is very common in the field of higher education is now becoming increasingly popular in schools as it offers flexibility to study and join school remotely. As the world saw a dramatic turn of events due to COVID-19 that stopped all kinds of gathering, modern schools instantly switched to Virtual Schools allowing its students to join classes remotely from the comfort of their homes.
Allows Two-Way Learning - Virtual Schools take e-learning experiences to another level by making it a two-way communication between the teacher and student. It is an interactive mode of teaching and learning.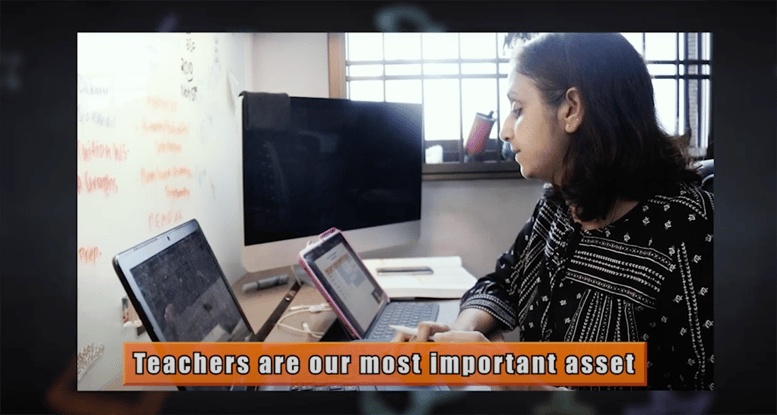 Flexibility in Learning – Virtual Schools provide flexibility to students which is especially beneficial for senior grade students who have to prepare for approaching exams. They can choose to join or skip a class while they are busy studying another subject and refer to the recorded lessons at a later point of time.
Increased Parent Involvement – Since students are logged in to Virtual Schools from home, parents get a chance to get more involved in the learning process of their children and are able to help them overcome challenges.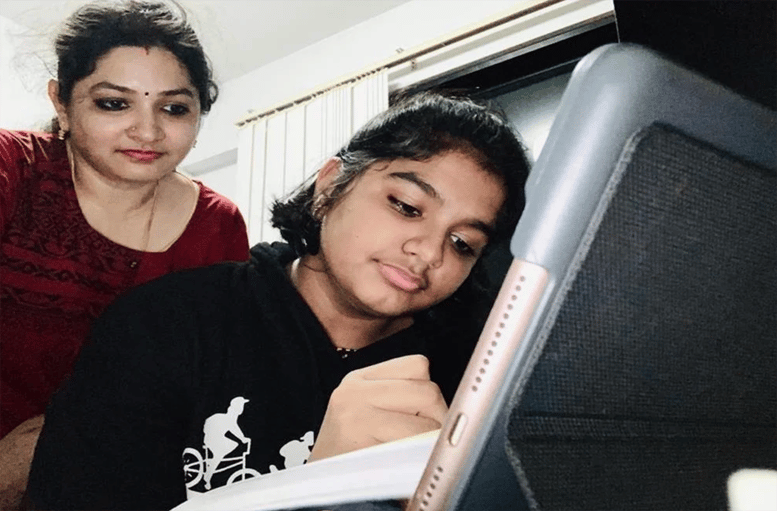 Quick Transition – The best part of Virtual Schools is that they rely on simple technology like smart device and a high speed internet. It is very easy to switch to Virtual Schools which are scalable and can be smoothly implemented.
As COVID-19 caused disruption to learning, GIIS quickly transitioned to Virtual Schools, minimising loss of study time for students. In just three days, the school was able to offer Virtual Classroom facility to over 15,000 students across it campuses worldwide.
GIIS is one of the few international schools in Singapore to offer Virtual Classroom sessions that continue during the entire school duration, from 9am to 3:30pm.

Click here to know more about Virtual Classrooms at GIIS.

Related Articles: