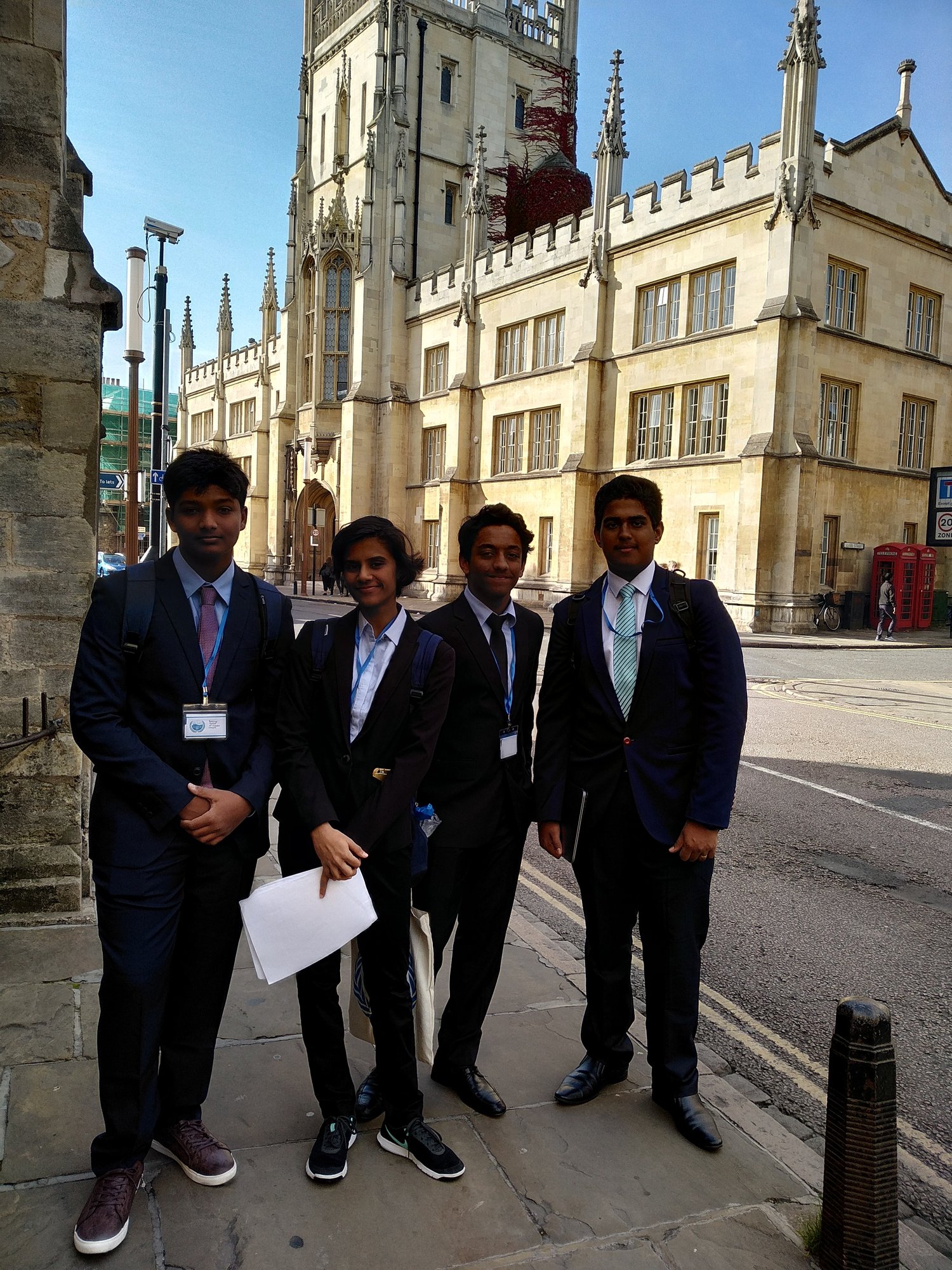 When we stepped into the historic Cambridge University premises for the first time earlier this month, the four of us GIIS students were not just nervous at the enormous importance of our situation but also excited at what can be achieved.
After all, we were at the Model United Nations 2018 event organised at the UK university of repute, where we were going to represent our school – Global Indian International School – and meet others like us from different countries who will be doing the same. Myself and my schoolmates Aryan Bhatnagar, Shivani Welling and Prithvi Vijaykumar expected intense competition, constructive debate and at the same time an insightful and fun-filled time at a country none of us had explored.
Model United Nations is an active part of every high school student, who participates in the event at their school-level once every year.
But, being part of an organised conference on an international scale in a foreign country was a first for all of us. Never before had there been a platform as prestigious as the Cambridge University.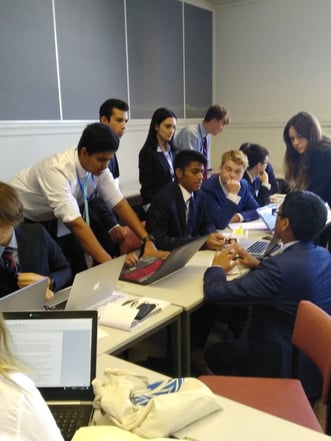 The beautiful campus had won over our hearts on the first day, as its spacious outdoors and beautiful interiors had us in awe, making us forget the chill in the air and the fatigue of a 14-hour flight. All around us were students our age, representing their schools in countries like UK, France, Italy, Cyprus – dressed in smart blazers, all preparing to take on each other in debates they were meant to attend.
We were preparing too. Representing Costa Rica, we were to debate in United Nations committee for Women's issues, UN Human Rights Committee, UNESCO and the main United Nations Children Fund on issues facing the country. We prepared our notes, did our homework and prepped up for the debates and lobbying like everyone else – confident that we would be able to take on teams from other countries.
The organisers provided us with perfect guidelines which gave us the freedom to innovate and improvise, at the same time giving us time to research, recreate and rest. Freedom was given to allocate our time efficiently to make sure we are able to juggle responsibility with rest. Our teacher Atchula Subrahmanyam was a rock-solid support from the start as he made sure everything else was in order as we prepared for our sessions.
Such was the experience, that each of us was sure that this will definitely help us in our International Baccalaureate years and later in life, when we will lead life on our own terms.
The participation of delegates from other countries really brought the conference to life, as we not only made new friends, we also learnt many things about each other's culture, way of life and exchange experiences from the MUN circuit from their countries.
Talks by prominent delegates and interactive sessions with the event chairs were an eyeopener. Dialogues with a UN representative from UK, and a US diplomat on the actual proceedings of UN and International Relations, added to our knowledge on a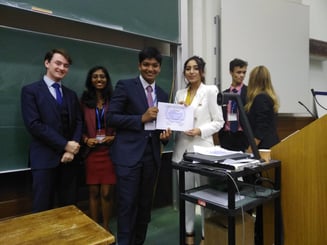 variety of subjects. Moreover, a workshop for all participants which gave us key pointers on admission process for their Oxford-Cambridge (Oxbridge) University applications, and live demonstration of the interview process gave us a firm understanding on how to approach this situation in future.
We also learnt ways to debate effectively and form resolutions for our respective committees. In the end, our hard work and dedication paid off. Shivani won the Honourable Mention for United Nations Human Rights Council and I won the Best Delegate award for United Nations committee for Women's issues.
The event helped all of us broaden our minds, and understand the world around us, the people around us and the possibilities for us in the future. This was one event we went in with stars in our eyes and butterflies in our stomach but emerged not just with flying colours but also a wealth of knowledge that I know will do us good when we leave the comfort of our school, and step out into the big wide world in future. This is one trip that will be etched in our mind for many years to come.