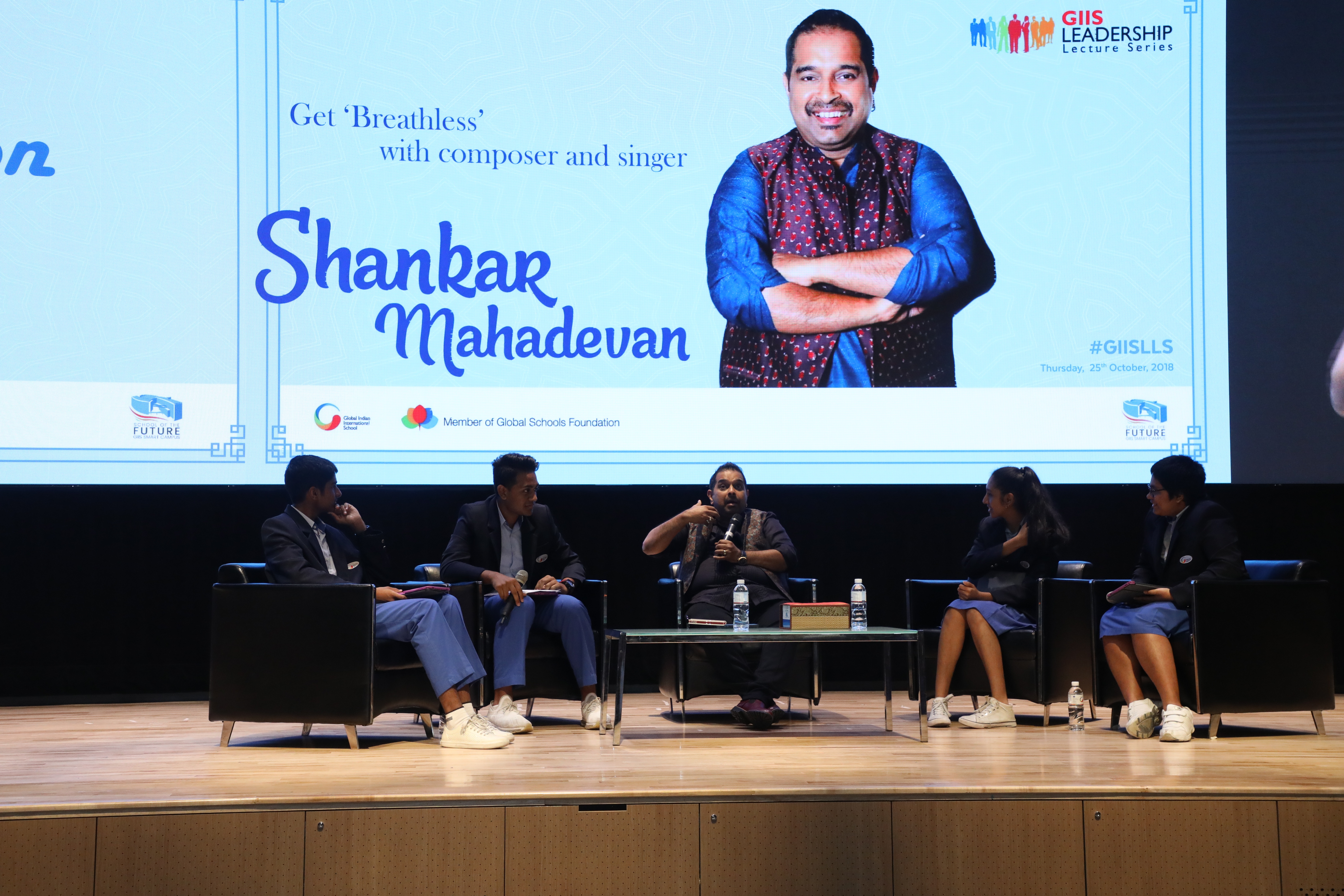 Why is the shared experience of listening to music so powerful? Music is a universal connector, bringing listeners together across languages, cultures, and traditions in a powerful, collaborative experience. Recent scientific research finds that music impacts the brain circuits involved in empathy and trust, increasing our willingness to cooperate with others. GIIS students experience first hand the power of music to unite communities in celebration when famed singers like Shankar Mahadevan, Harshdeep Kaur and Penaz Masani visit GIIS campuses as part of the Leadership Lecture Series.
The talented Hindi playback singer, Harshdeep Kaur, echoed this message of unity when she visited the GIIS East Coast campus on November 3, 2017. Ms. Kaur taught a master class, introducing more than 200 student attendees to the fine nuances of Sufi music. She taught the students to chant the 'Omkara' to be in peace with one's self and also demonstrated the seven basic notes of Indian classical music (Sa, Re, Ga, Ma, Pa etc) and the basics of Western Classical music (Do, Re, Me etc).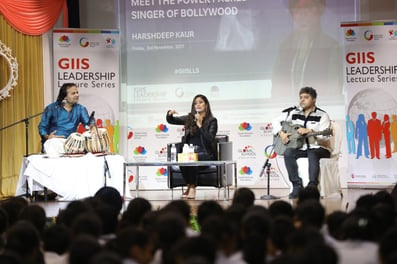 She encouraged GIIS students to "be their best judge" and use the power of music to inspire, heal, uplift, and connect.
Ms. Kaur's speech echoed many of the same universal themes that noted ghazal singer Penaz Masani shared with students when she visited the GIIS KL campus on September 6, 2008. Her visit and performance inspired students to spontaneously "move to the music"– demonstrating the universal power of music to connect and create community.
Similar, if not same sentiments, were expressed by Shankar Mahadevan who called music 'joy for the soul'. He encouraged GIIS SMART Campus students to make use of the Radio studio and other smart facilities in the school to learn new skills and better themselves in every way possible.
Hindi film actor Anupam Kher shared a similar message when he visited the East Coast campus. Although Mr. Kher is an actor, not a singer, he noted that film has the power to also bring communities together around a shared experience, uplifting, inspiring, and connecting.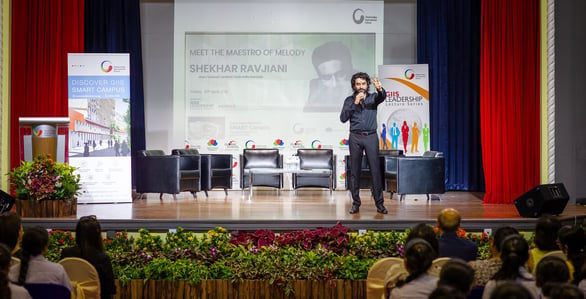 Mr. Kher, who has acted in 368 films and won several awards for acting, also runs an acting school. Addressing the challenges he had to overcome to achieve this success, Mr. Kher emphasized the importance of honesty, hard work, and staying true to oneself.
"The path of truth and honesty may appear longer but it stays longer with you," Mr. Kher told students.
Mr. Kher also invited a young student to the stage and helped the student improvise a few lines of acting, demonstrating that everyone has the capacity to be an actor. It is through hard work and commitment that one can achieve success.
The visits of Ms Kaur, Mr Mahadevan, and Mr Kher are all part of the GIIS Leadership Lecture Series, which brings in political, cultural, artistic, athletic and scientific leaders from across the globe to discuss real-world problems and solutions with the students at various GIIS campuses. These leaders inspire creativity, passion, and action in our students, encouraging them to be responsible citizens, both now and in the future.