Reading is the foundation for all learning, which is why we encourage our students to continue to read and explore different texts while at Global Indian International School. Here's our reading list of non-fiction titles for students of Grade 6, which will stimulate their imagination as well as teach them basic life lessons:
Eat This!: How Fast Food Marketing Gets You to Buy Junk (And How to Fight Back) by Andrea Curtis
This book teaches students about the influential role that marketing plays in their own food cravings. It's vital reading material that helps students learn to make healthy and wholesome food choices.
D'Aulaires Book of Greek Myths by Ingri d'Aulaire
This collection of Greek mythology is the perfect way to introduce children to these classic tales.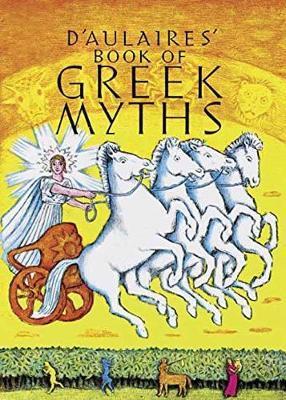 Here are the greats of ancient Greece—gods and goddesses, heroes and monsters—as freshly described in words and pictures as if they were alive today. No other volume of Greek mythology has inspired as many young readers as this timeless classic. Both adults and children alike will find this book a treasure for years to come.
Tracking Trash: Flotsam, Jetsam, and the Science of Ocean Motion (Scientists in the Field Series) by Loree Griffin Burns
Combining vivid imagery with scientific data, the authors of this book aim to provide insight into the impact that trash has on the ocean's ecosystem. By reading this book, students begin to understand the far-reaching consequences of their choices as well as start to explore the scientific method in real-world settings.
Lincoln: A Photobiography by Russell Freedman
This account of U.S. President Abraham Lincoln's life is one of the few that is geared toward young students. Using photos and drawings, students are able to connect with the story of this iconic man.
Brown Girl Dreaming by Jacqueline Woodson
This collection of poetry was the winner of the National Book Award and the Newbery Honor, among numerous other literary awards. It introduces students to a different perspective as well as a different style of writing.
Elon Musk and the Quest for a Fantastic Future Young Readers' Edition by Ashlee Vance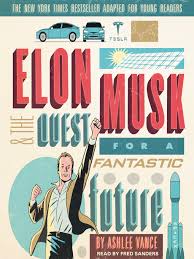 This story has captured the hearts and minds of adults, which is what inspired this young readers' edition. The exciting tale tells the true story of Elon Musk and can help inspire young learners to greatness.
How They Choked: Failures, Flops, and Flaws of the Awfully Famous by Georgia Bragg
By telling about the epic failures of some of the most powerful and influential people, students will learn that everyone makes mistakes. They also learn about how to overcome the challenges that sometimes result from their mistakes.
It's Trevor Noah: Born a Crime: Stories from a South African Childhood (Adapted for Young Readers) by Trevor Noah
This autobiography was rewritten specifically for young readers and showcases how a person can overcome their personal circumstances to achieve their dreams.
Heart and Soul: The Story of America and African Americans by Kadir Nelson
The story of African Americans in the United States is often told by white American historians, so this story aims to provide insight from the African American community. It introduces students to a perspective that is ignored far too often.
Bad News for Outlaws: The Remarkable Life of Bass Reeves, Deputy U.S. Marshal by Vaunda Micheaux Nelson
The story of a slave who rose in station to become a deputy U.S. Marshal is a compelling one, particularly to students in this age group. It showcases another side of history and provides students with additional cultural context.
From uncovering the truth behind American history to learning about how marketing influences the food that we choose to consume, we strive to provide our Grade 6 readers with texts that allow them to become aware and critically analyze the world around them.
We believe that a diverse and challenging reading list invites conversation and discussion in our classrooms and ultimately leads our learners to become lifelong readers. For more information about our curriculum programme, contact us today.