A 21st-century education is one that responds to the fast-paced economic, technological and attitudinal shifts happening in society. This framework readies students to succeed in a world where more than half the jobs of the future don't even exist yet.
To facilitate next-gen education, it is imperative to set the groundwork right, and that's why having the proper infrastructure in schools is considered half the work done. Better physical learning environments are a significant deciding factor in shaping up a student's performance and future.
According to a study done on the Holistic Impact of Classroom Spaces, the authors found that beyond basic "comfort" requirements, additional features are required to propel an active learning environment.
Teaching NextGen students requires NextGen modes
Experts believe that schools should have some parameters to get qualified as a futuristic school, such as:
Comfort for students and teachers with a suitable temperature, ventilation, lighting, mineral water, internet services, and undisrupted electricity

Libraries and labs for students to train or rehearse their learnings

Spaces and amenities for the enhancement of talents in the field of entertainment, sports, and culture

State-of-the-art facilities like AV equipment and other smart learning tools to redefine the orthodox four-walled classroom learning

Modern pedagogy methods for the holistic development of kids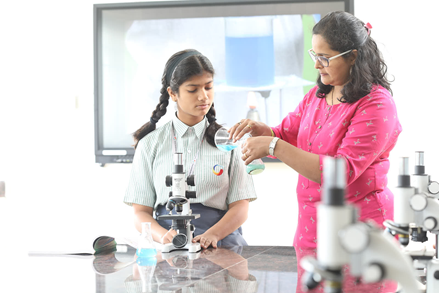 Dedicated spaces for Collaboration, Creativity, Communication and Critical-Thinking remain significant to learn beyond the classroom's four walls. Some of the top CBSE international schools make sure their infrastructure is strategically divided to cater to all these needs
Hands-on training is the best way to learn a skill and develop critical thinking, and schools that have facilities like Environment Lab, IT Lab, Coding Workshops, and Robotics Workshops allowing students to apply the concepts to real-world situations, will thrive. Further, schools that house Graphic Design Studio, Ceramic Studio, Art and Music Studios and promote the art of communicating through podcasts and radio shows will go a long way.
Only next-gen infrastructure can cater to the needs of the next-gen students.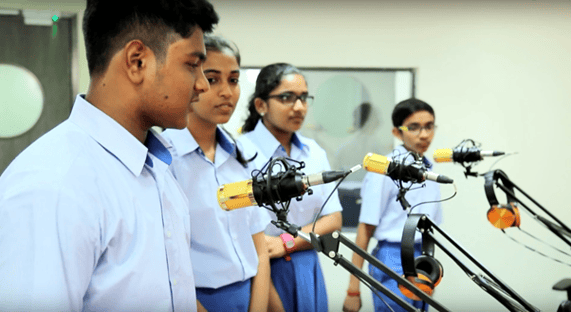 Infrastructure beyond spaces
Noise level, temperature, lighting, and air quality also affect students' and teachers' ability to perform. For example, low illuminance leads to slow reading, reduced concentration, and high illuminance corresponds to reduced visual performance and hyperactivity. Hence, classes should have ample natural sunlight; that's just right for students' learning.
Regulating noise level inside the school premises is a must. Excessive noise levels trigger stress among students, hampers verbal interaction, affects reading and comprehension, and makes it challenging to study attentively.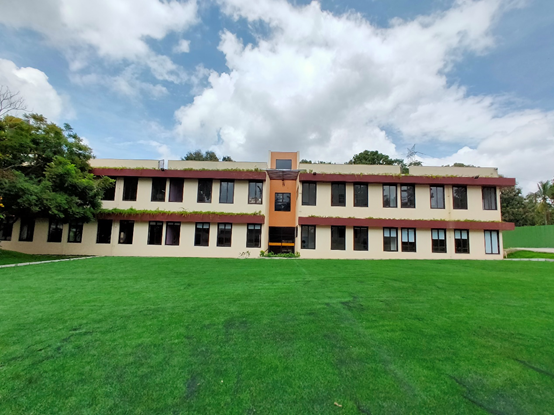 In the 21st-century, good infrastructure means much more than having ample space where students indulge in collaborative learning. It also entails technology to conduct undisrupted learning. Planning and implementation of the right technology infrastructure are crucial aspects to run a successful school. It enables students to harness their skills in sync with 21st-century demands and develops critical thinking, problem-solving, unified teamwork, etc. A report by Brookings elucidates, "When schools use technology to enhance the work of educators and to improve the quality and quantity of educational content, learners will thrive."
Are Indian schools ready?
Only a few top CBSE International Schools in India have consciously elevated their learning methods, keeping in mind the fierce times and have enabled futuristic infrastructure in the campus to facilitate in-class and remote learning.
The ongoing stressful times have forced the education sector to think beyond the conventional guidelines. Everything that used to work 'just fine' till now will not suffice anymore. A technologically advanced school, not just in terms of infrastructure but is ready to switch between online and offline mode, whenever necessary, will thrive.
A report by Ernst & Young also emphasises that educational systems need to be agile to adapt to the new landscape where pedagogy methods, learning environment, and curriculum must evolve to adapt to the new landscape and help develop future skills.
How is GIIS making an impact?
GIIS is one of the top CBSE International Schools in India, with 21 campuses across eight countries. Unconventional learning frameworks of blended and flipped learning have upgraded traditional education with active research, experimentation, and application of concepts to the real world.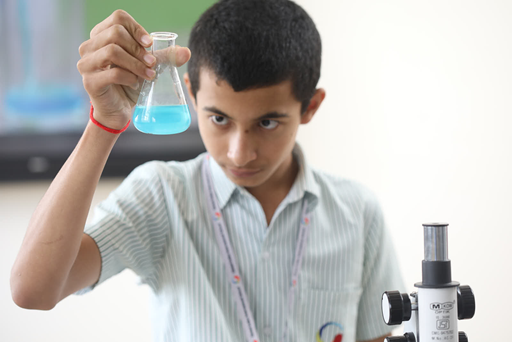 State-of-the-art learning spaces at GIIS are elaborately equipped with IT labs, Math Labs, STEM and Robotics Labs, and Smart Interactive Boards. Even during the lockdown, the schools made the most of their technical prowess, with pre-developed online learning modules and well-trained faculty to ensure seamless, uninterrupted learning for students.
GIIS Bannerghatta's architectural structure allows ample natural sunlight inside the classrooms and the rest of the premises throughout the day. Its quiet location and quaint ambience ensure learning happens in a stress-free and pleasant environment. The school design adds to the happiness factor of a student who finds the premises welcoming, open and exploratory in nature. It enhances their natural curiosity as well as encourages them to balance work and play for wholesome development.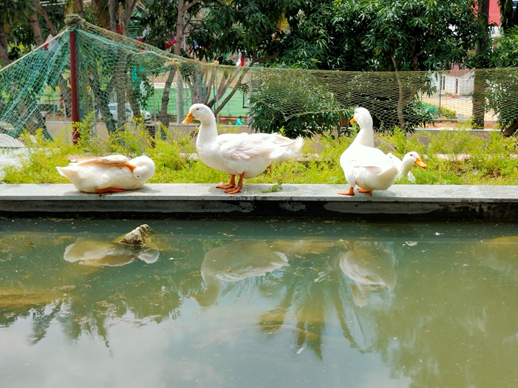 To know more about how International schools like GIIS are making a difference in the students' educational journey, fix an appointment with the GIIS representative by calling on GIIS Helpline number 1800 5722 810.