Thanks to its international focus, IB Diploma Programme, which is a High School Programme, has become a much sought after programme by students planning to do their higher studies in the top universities of UK, USA and other international destinations. The trend shows that the acceptance rate of an IB student is higher in these universities as the IB Diploma Programme is increasingly being regarded as Gold Standard in education.
According to a survey conducted by International Insight Research Group and International Baccalaureate Organisation the acceptance rate of IB students into Ivy League universities is up to 18% higher than the total population acceptance rate. For other top-universities that are not Ivy League, the rate is 22% higher. Four thousand students were part of the survey.
Global Indian International School, Singapore, has been offering the Programme since 2005. GIIS students score above average as compared to other IB schools in Singapore. Check out our IBDP 2020 results here.
Trends show that top universities attach extra value to International Baccalaureate Diploma Programme (IBDP). They offer special pathways for IB students by granting credit and advanced standing and by providing scholarship options to IB graduates.
IB students get college credits for IB scores 6 & 7 in higher level subjects which technically reduces their graduating time by 3 to 4 months. Many universities, like Canadian Universities, have waived off the English proficiency test for IB students.
There are many more ways in which international universities offer IB students an easier entry into their courses.
What traits of IB Diploma Programme appeal to the universities?
IB is globally recognised and considered to be far more rigorous than any other Programme. Over the years, universities have developed a trust that the IB board safeguards the rigour and consistency of the Diploma Programme (DP) to ensure that IB graduates are fully equipped to meet the challenges of university programmes and future workplace.
IB aims to make the students master multiple areas by exposing them to a wide range of subjects. As an IBDP student, one must select six subjects from 5 groups and in addition must fulfil three core requirements –

Extended Essay, Theory of Knowledge (TOK) and Creativity, Activity and Service (CAS)

. No other high school diploma comprises such varied study and practice areas as does IBDP. All these subject and core requirement develop students' dexterity in writing and research skills which are some of the most important traits acting as a catalyst for success in university.
IB is known for maintaining high assessment standards. The board takes several measures to ensure validity and reliability of assessment methods, while measuring a great range of students' skills and abilities – beyond just content knowledge. IB assessments have been demonstrated as strong predictors of university performance. The rigorous assessment pattern ensures that by the end of two years diploma Programme, students have mastered skills such as university style report and essay writing, source citing, and conducting independent research.
The IB graduates are well-rounded individuals who take leadership roles and tend to make more contributions to campus life by participating in activities such as:
- community service
- tutoring
- assisting faculty in research
- internships
- joining clubs/student groups

They have an international outlook and easily adapt to diverse environment, think global and connect easily with people from different culture and background.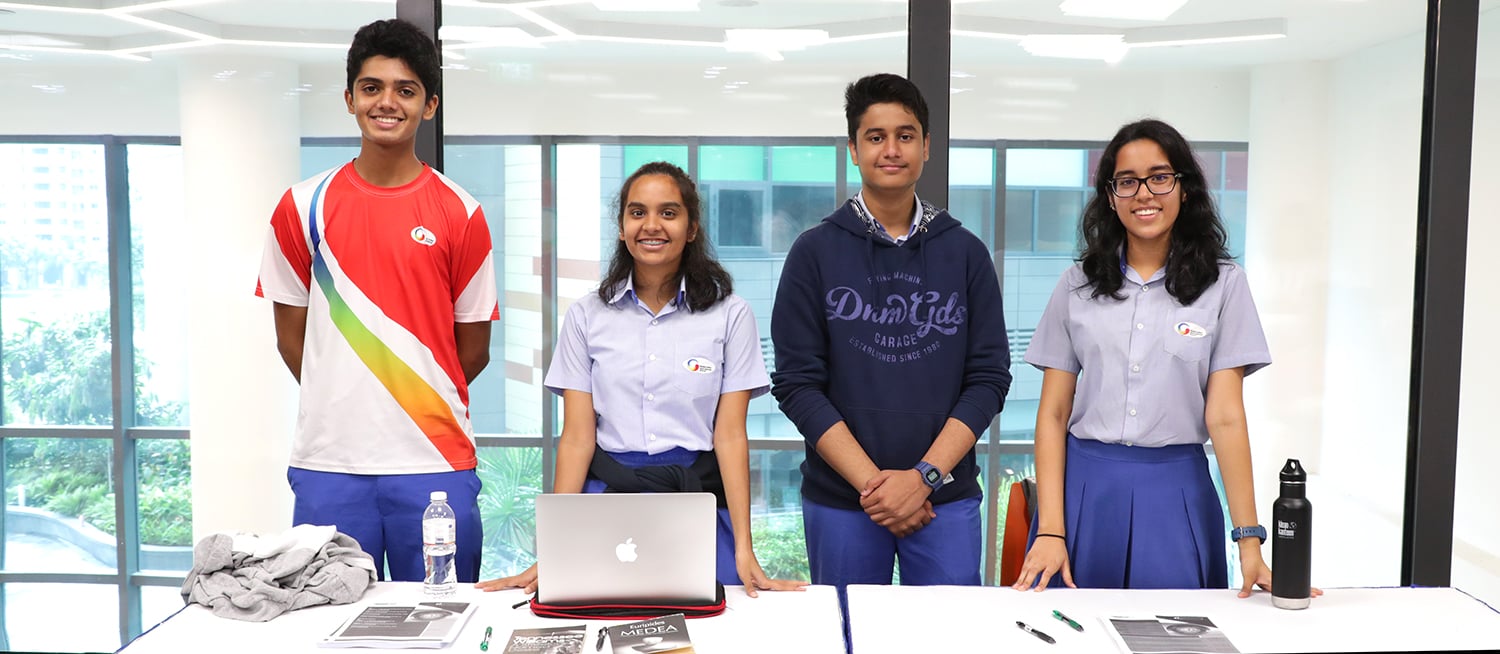 The IB Diploma is an 'university preparation programme', that grooms students to be self-starters, independent learners and out-of-the-box thinkers who have the ability challenge the norm and bring innovation.
GIIS is one of the IB schools in Singapore where 80% of the IBDP students get placed in top universities of the world. The team of well-experienced teachers as well as world-class learning facilities contribute to the high success rate of our students. Whether it is guidance in writing Extended Essay, or getting outstanding opportunities to fulfil CAS ( Creativity, Action and Service), GIIS offers a dynamic environment to IBDP students so that each and every element of the Programme is executed well and students can surpass the examiners expectations.
To know more about how GIIS is one the leading IB schools in Singapore, check out our webpage. The IBDP session for 2021 is starting in July, please contact admissions.sg@globalindianschool.org for enrolment details.
Related Articles: