Being bilingual is a skill that is highly valued in today's workplace and society. Being well-versed in two languages not only widens the career prospects but also broadens the thinking capacity and the knowledge-base of the individuals.
As the globalisation is leading the world to shrink smaller and the cross-cultural interactions are defining new ways of doing business, being bilingual definitely offers a competitive advantage to those competing in the job market. Imagine a scenario where an English-speaking professional is competing with someone who is well-versed in both English and Mandarin, for a position based in China, the latter has greater chances of being selected for the role. Being bilingual definitely increases the job prospects.
Apart from offering professional and monetary perks, bilingualism is a rewarding experience in many other ways. Bilingualism individuals, especially children, enjoy a number of benefits while juggling to learn two languages at the same time.
Schools are increasingly moving towards a bilingual programme to train their students in more than one language and equip them with 21st century skills.
Benefits of Bilingual Education for an individual:
Receptive to ideas - Knowledge of two languages leads the individual to be familiar with two different cultures and social norms. As the individual becomes well-versed in a language, he also delves into the literature and culture of that country, This helps him widen his perspective as well as value and respect the other culture and opinions. Bilingual children are seen to be more receptive to the ideas and opinions of their peers, thus being better team players and collaborators, some of the key traits of a 21st century leader.
Enhanced cognitive abilities - Research shows that bilingualism leads to enhanced cognitive abilities that boosts the mind's capabilities of reasoning, learning and analysing. Individuals who have learnt two languages simultaneously have the dexterity to switch from one job to another and multitask efficiently.
Appreciative of different cultures - Research shows that students who learn a second language are more open-minded towards other cultures while having a greater appreciation of their own culture. Learning a foreign language can increase their awareness of cultural differences, but it also allows students to understand and respect those differences.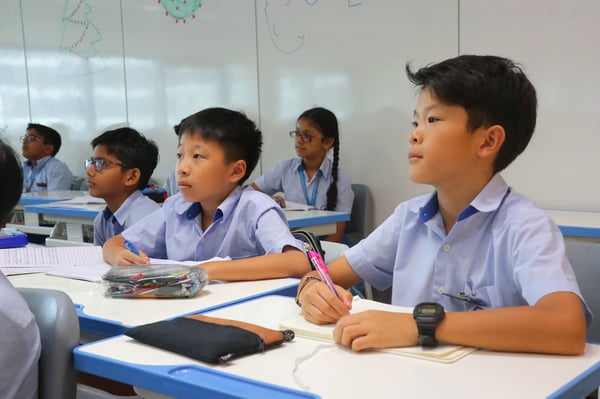 Strong memory -

since bilingual individuals learn two languages simultaneously, they stretch their memory and increase its capacity to accommodate varied information at the same time. Bilingual people exhibit

a superior ability to recall sequences, names, directions and the like.

Information-processing. According to research conducted at the University of Pompeu Fabra in Spain, multilingual people are more aware of their surroundings and have a keen eye for detail with ability to focus on the most relevant information. They also more readily recognise misleading information. Those who study a foreign language outperform their monolingual peers on standardised tests and exhibit better problem-solving, critical thinking and analytical skills, as they can easily grasp abstract concepts.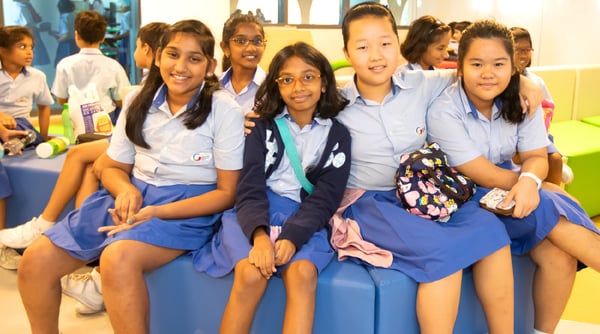 Learning multiple languages early in life
More and more futuristic schools are introducing bilingual programmes as it will offer a competitive edge to their students. It is a value add for school children as they are most efficient and quick in picking up multiple languages. Also, learning more than one language at an early age boosts curiosity and creativity, setting them up for high academic achievement and lifelong success.
GIIS SMART Campus is introducing a Chinese-English Bilingual Programme from April 2020. Grade 1 to 5 students can now study subjects in both Mandarin and English. Fantastic facilities like language labs and teachers qualified in both the languages, will support the learning process of students under the bilingual programme.
A Chinese-English Bilingual Programme will open new doors of success for GIIS students and offer them with a competitive edge as they move towards achieving higher goals in life.
The next in take for Chinese-English Bilingual Programme starts in January 2020. Check out more information on our webpage.
Get in touch with our counsellor to know the enrolment details .
Related Articles: