Both preschool teachers and primary school teachers are instrumental in shaping early childhood years that lead to a lifetime of success. However, there is a distinct difference between preschool teachers and primary school teachers.
Preschool teachers are working with the school's youngest learners, and most students are between the ages of three and five years old. They implement a play based learning approach in their classrooms, which means they are forced to wear many different and unique hats throughout the day.
One minute they are an expert storyteller during circle time with preschoolers, and in the next minute they become conflict resolution managers, helping young learners to sort out their differences. Sometimes they are simply a playmate, while other times they help students engage in structured learning as part of the curriculum.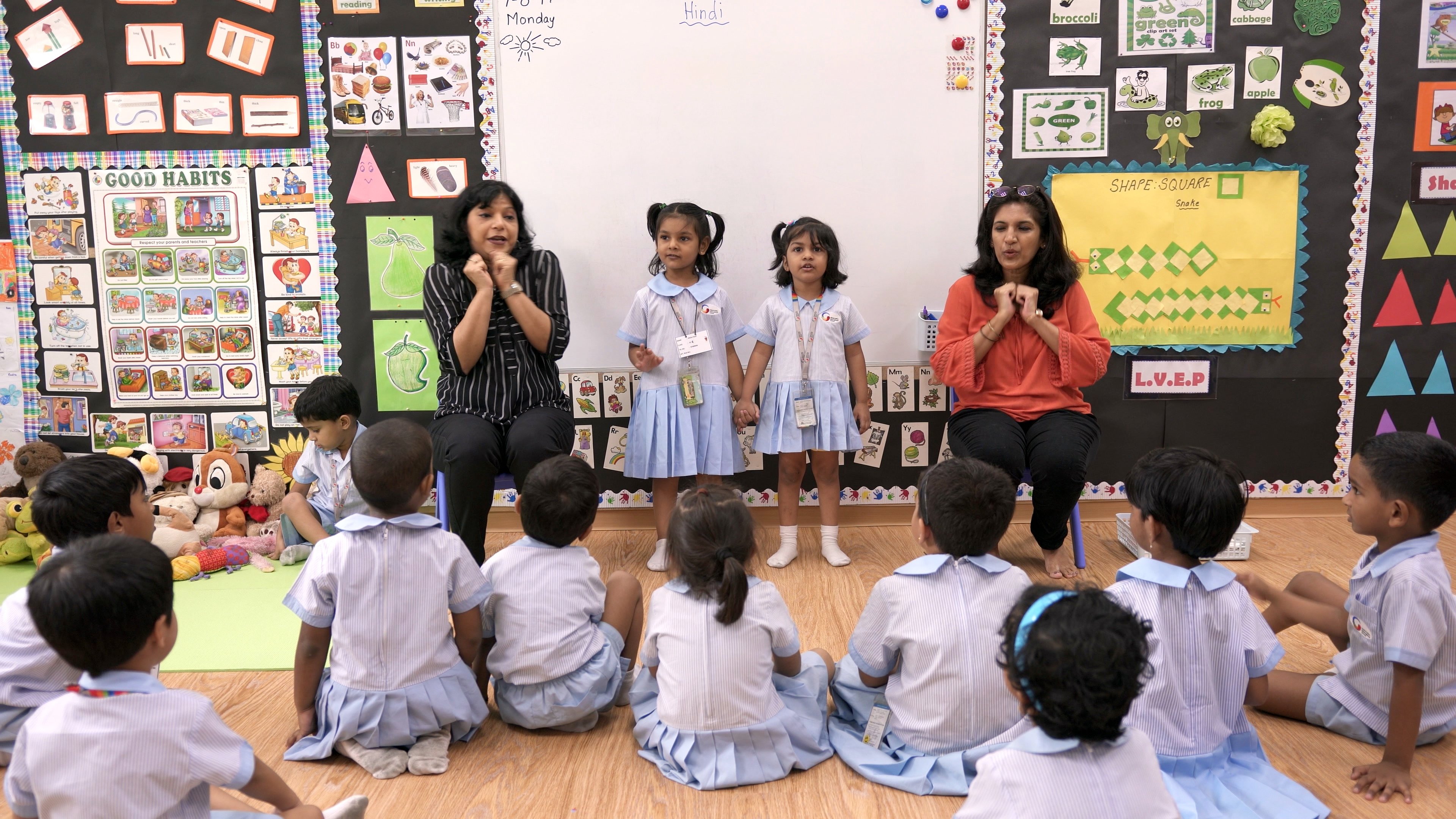 At the same time, they need to be constantly evaluating their students to ensure that they are developing the skills necessary to enter primary school. Our teachers do this through our GMP Programme. Here is a video that explains what we do:
Top Qualities to Look for in a Preschool Teacher
Ability to Handle Stress — Life inside a preschool classroom is full of fun, but it is also a lot of hard work. Teachers must be able to handle stress associated with balancing the physical, emotional and social needs of every student in the classroom. Patience is the key in understanding the needs of the young learners navigate life in the classroom as hey often lack the ability to express.


Passion and Creativity — Passion, commitment and dedication needs to show in everything that preschool teachers do within the classroom. At the same time they should be able to think creatively and figure out unique ways to introduce new concepts to young students in a way that is relatable.
Ability to instil Spirit of Inquiry - With changing approach to learning, the preschool teachers need to think out-of-the-box to make preschoolers inquirer and being able to adopt independent ways of learning. Teachers should be able to play role of facilitators.

An Understanding of Diversity — Preschool teachers must value and appreciate diversity. They must provide students with activities that include diverse perspectives. Ask any preschool teacher in an international school in Singapore, and he or she will know how diverse the background of young learners are.
At GIIS, all preschool teachers are uniquely qualified for their roles. They have all earned a degree in early childhood education, and their credentials have been vetted and verified.

The preschool teachers are handpicked by a qualified hiring team after a rigorous selection process which includes multiple rounds of interviews and in-person meetings in various settings. Only those with suitable demeanour and temperament to manage a classroom of young, active preschool students are taken on-board.

Here's what the parents of the pre-schoolers at GIIS have to say about the school:

Mother of Darsh Suri, a K2 student says, "in his two-year association with GIIS, my son has developed curiosity and explored new ideas. His confidence has grown. Thanks to the efforts by teachers who give attention to individual students and prepare them well for primary school".

GIIS is one of the few international schools in Singapore that offers a K-12 education. The preschool students at GIIS enjoy the advantage of continuing their rest of the educational journey in the same set up with a familiar and loving environment.

Related Articles: